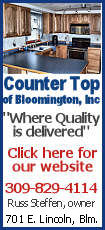 CIEDC is a Community Action agency that administers a variety of programs to assist the seniors and low-income individuals in the community. One program administered by CIEDC is the Illinois Home Weatherization Assistance Program, which is funded by the U.S. Department of Energy, the U.S. Department of Health and Human Services, and the state supplemental Energy Assistance Fund. The program is designed to help low-income residents save fuel and money, while increasing the comfort of their homes.

Annually, CIEDC weatherizes over 80 homes throughout central Illinois, with the goal of saving energy. Although most dwellings waste energy, different types of houses and apartments have different energy problems. Depending on the circumstances and condition of the dwelling, some of the following weatherization work may be done: sealing cracks with weatherstrip and caulk, insulating attics and walls, repairing windows and doors. Weatherization services also include having an experienced heating contractor examine the heating system. This contractor ensures that the heating system is safe and in good working order.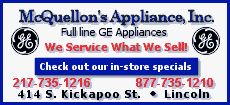 The funding is limited annually, and priority is given to those homes that contain young children and senior residents.
"We encourage everyone to consider ways they can reduce their energy usage," said Rick Campbell, weatherization director. "There are many simple things that can be done to lower your bills that don't cost a thing -- for example, turning off lights when they aren't in use."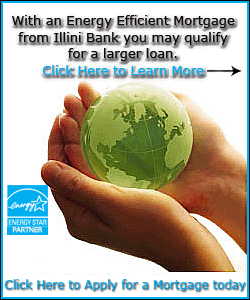 CIEDC also recommends the following tips:
Set your thermostat back to 60 degrees while away from home for more than four hours.

Open window coverings on the sunny side of your home to take advantage of the sun. Be sure to close the coverings as the sun goes down.

Set your water heater to no more than 120 degrees.

Keep your freezer as full as possible. Use plastic bottles with water to fill in the empty spaces.

Make sure food is cool and covered before it goes into the refrigerator.

Run full loads in your washer and dryer.

Vacuum your refrigerator coils.

Keep lights and lighting fixtures clean.

Unplug your televisions, DVD player and VCR when you're on vacation.
CIEDC is a Community Action agency that serves Logan, Mason, Menard, Fulton, Piatt and DeWitt counties with a variety of programs. For more information, visit www.ciedc.org.
[Text from file received from Central Illinois Economic Development Corp.]