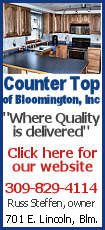 We had left the house one morning to satisfy my husband's need for something geeky. He wanted to go check out an amateur rocket launch four hours away. Although I could think of many other ways to spend that Saturday, I went along for the novelty of it all.

We brought along a cooler full of snacks and drinks to keep the kids happy. I tried to bring healthy snacks, because my "good mom" status would be in jeopardy if I did not. In spite of my best efforts to provide fruit, peanut butter crackers and cheese sticks, Doritos and Twizzlers somehow appeared as well.

The plums I packed got wedged between a 2-liter bottle of root beer and a six-pack of juice boxes. So they were mostly plum pulp when we arrived. My husband wondered why I didn't take apples instead.

We found ourselves parked in a humongous cornfield that we shared with a variety of insects of the biting kind. My son spilled a handful of Doritos, thereby creating a buffet for fire ants that apparently hadn't had anything to eat all summer. We had to move our folding chairs 11 times. I should have brought apples.
It was a good thing we remembered our sunglasses, because we spent a large amount of time staring into a sunny sky trying to spy the most recent rocket that had been launched. Since rockets never land in the same general vicinity where you launched them, my favorite part was watching the rocket owners running through the soybean field after they touched down. I never saw so many creative dancing moves outside of a honky-tonk bar. One rocket got caught in the only tree in this field. It was an apple tree.
It was 90 degrees that day, so when a rogue rainstorm passed over the field, I was almost grateful. No matter that our car was parked a half-mile away. We wore our folding chairs on our heads as we gave up the dubious pleasure of rocket launching and slogged back to our car.

As we were driving home from this particularly unsatisfying road trip, the craving caught us. We passed an apple orchard, and suddenly all the apple references of the day combined to remind us that we hadn't had a piece of homemade apple pie since last Thanksgiving.
We made it our goal to find a place to eat dinner that had homemade apple pie. We started talking about a nice flaky crust and that sweet-tart taste of the apples tossed with cinnamon. Oh my gosh, we just had to have that apple pie!
We found a place called Laurie's Kitchen that advertised home cooking. They must have apple pie, we thought. Yes! It was on the menu. We ate a light dinner at Laurie's place, and when the waitress came back we asked her for that pie.
"I'm sorry. We're all out of apple pie," she said, sounding like she wasn't really sorry.
That should be against the law.
Disappointed, we left, determined to find apple pie somewhere during our four-hour drive home. To our amazement, there was not a single "Pie Heaven," "Pies R Us" or "Nothin' But Pies" to be found in nearly half a state worth of highways.
We finally had to stop because the kids had been crossing their legs for the last 50 miles in anticipation of a pie place with a restroom. McDonald's was the only option at this exit. After the necessary work was done, we purchased McIce Cream for the kids, and my husband and I settled for an apple McPie. It was not even in the same category as what we were hoping for.
I always thought that America was the home of apple pie and baseball. The baseball parks are pretty easy to find, being that they are rather large. But where does America keep its apple pies?
[Text from file received from Laura Snyder]
Editor's note: If you enjoy this feature, click here:
I'd like to read more Laura on Life.