Lincoln biography and Civil War history in a trunk
Send a link to a friend
Presidential library and museum receives grant to produce additional Lincoln Legacy Learning Kits for grades 5-8
[October 16, 2007] SPRINGFIELD -- Imagine being a fifth- through eighth-grade teacher, opening a trunk and having that day's lesson brought to life for your students by what's inside. That's the purpose of the Abraham Lincoln Presidential Library and Museum's Lincoln Legacy Learning Kits, and thanks to a grant from the Illinois State Library these kits can be produced for use in Illinois classrooms.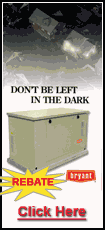 The Illinois State Library has awarded a $99,500 Library Services and Technology Act grant to the presidential library and museum to place 40 of these learning kits at public libraries and historic sites throughout Illinois. Educators can check out the kits free of charge for classroom use. Each kit is inside a specially designed trunk and contains a curriculum guide, activity booklet, laminated images, reproduction artifacts, hands-on materials, books, posters and other items pertaining to the topic. The four different kits are the Abraham Lincoln Biography Reading Kit, Mary Todd Lincoln Kit, Civil War Soldiers Kit and Slavery in Illinois Kit.

"As a former schoolteacher and administrator, I understand the importance of using tools such as these education kits to help young people understand and appreciate historical events," said Illinois Secretary of State and State Librarian Jesse White. "With the 2009 Lincoln Bicentennial certain to foster renewed interest in Abraham Lincoln and the Civil War, these wonderful education kits couldn't be coming at a better time."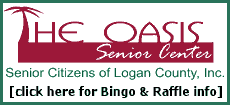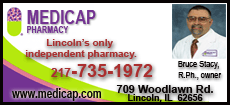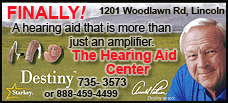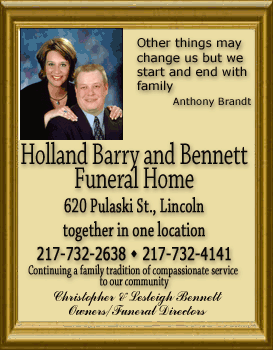 The Abraham Lincoln Presidential Library and Museum Education Division has developed five prototypes of each kit and loaned them to Illinois teachers, who have reported using them with great success in the classroom. The kits address the need for integrated curriculum by combining social studies topics with language arts, reading, writing, fine arts, mathematics, geography and science.
The kits showcase documents and artifacts from the collections of the Abraham Lincoln Presidential Library and Museum and those of Lincoln historic sites across Illinois. Although more than 70,000 students per year visit the ALPLM and Lincoln sites in the Springfield area, the Lincoln Legacy Learning Kits can reach thousands more students who may not have the opportunity to visit these sites on a school-sponsored tour.
For more information about educational programs offered by the Abraham Lincoln Presidential Library and Museum, visit www.alplm.org.
[Text from Abraham Lincoln Presidential Library and Museum news release received from the Illinois Office of Communication and Information]