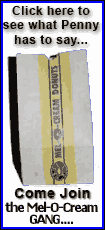 "From pirates to princesses and ghosts to goblins, a necessary accessory for every Halloween costume this year is a cell phone," said Cheryl Church, director of sales for U.S. Cellular. "Cell phones give parents a safety net on Halloween and allow parents to quickly and easily contact their kids wherever they may be."

Ways that parents can use cell phones on Halloween depend on their child's age. Parents with small children can pin a slip of paper with their cell phone number, along with the child's name and address, inside a pocket or onto the costume, just in case the child gets separated from the group.

"Cell phones have a number of features and applications that are useful for trick-or-treating, and we want our customers and their families to be safe on Halloween," said Church, who offers the following suggestions for parents: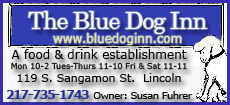 Text it in. Text messaging is a fun and easy way to keep in touch with older kids on Halloween. While planning a trick-or-treat route, parents can preprogram the cell phone with updates to send from certain points along the way. By filing messages such as "At Main and State" or "B home in 15" in the "saved" text folder, trick-or-treaters only have to press "send" when the time comes.
Timing it just right. A cell phone's alarm clock is another great tool for parents. When they establish a curfew on Halloween night, parents can set their kids' cell phone alarm clock to give them a reminder when it's time to head home. Parents also can help their children set an alarm to ring when they'd like the kids to check in -- either by calling or texting.
The "Monster Mash." Choose from the wide array of customized ring tones and download a special ring tone on your child's phone so they will know that Mom or Dad is calling. Parents and kids can choose from popular music or seasonal songs like "Monster Mash" or "Ghostbusters."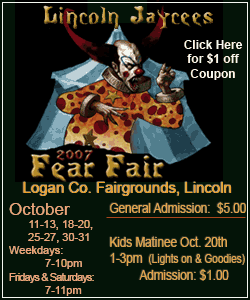 Safety first. Parents should make sure their kids know how to use a cell phone in an emergency. Before sending kids out for trick-or-treating, parents should teach children how to provide their location to the 911 operator and describe it using landmarks if an address is unknown or unavailable. Emergency phone numbers can be preprogrammed into the phone so that children can get help quickly.
A picture is worth a thousand words. Children are always on the move and can easily slip out of sight in a crowd. Take a picture of your ghost or goblin at the beginning of the night, so that if the group gets separated and officials need to get involved, there is an accessible and accurate description of what the child is wearing.
"A cell phone is a great safety tool for kids during Halloween," said Church. "If you keep it fun for them, they'll be more likely to use it. Invite children to use camera phones to take pictures of their friends' costumes or their favorite decorations. Get kids interested in the phone, and they'll be more comfortable using it when they need to."
For more information about Halloween safety, visit the National Safety Council's online site at www.nsc.org.
U.S. Cellular is the nation's sixth-largest wireless service carrier, serving 6 million customers in 26 states. The Chicago-based company employs 8,000 associates and operates on a customer satisfaction strategy -- meeting customer needs by providing a comprehensive range of wireless products and services, superior customer support, and a high-quality network. For more information, visit www.uscellular.com.
[Text from file sent by L.C. Williams & Associates on behalf of U.S. Cellular]