A murder, a steamboat crash and a future president

Send a link to a friend
Public invited to examination of two sensational Lincoln legal cases
[September 07, 2007] SPRINGFIELD -- Take a sensational murder case that was made into a major motion picture, add a disaster that had far-reaching consequences for the nation's transportation industry, and involve a famous lawyer with political ambitions. That's exactly what is being offered at the Abraham Lincoln Presidential Library on Tuesday at 5:30 p.m. as experts examine two of Abraham Lincoln's most important legal cases. The program is part of the continuing education series for Abraham Lincoln Presidential Library and Museum volunteers, and is free and open to the public.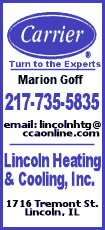 "Lincoln's Most Famous -- and Most Misunderstood -- Case: People v. Armstrong" will be presented by Daniel W. Stowell, director and editor of the Papers of Abraham Lincoln project.

Most of what we know, or think we know, about the murder trial of Duff Armstrong comes from reminiscences years after the 1858 trial. A late 19th-century novel and a 1939 major motion picture by director John Ford, starring a young Henry Fonda, further obscure the historic trial.

The trial certainly had many dramatic elements: a young man accused of committing murder outside a frontier camp meeting; an unusual weapon (a slingshot); a personal connection between lawyer Lincoln and the defendant's family; sensational eyewitness testimony; medical experts; and the introduction of scientific evidence about the position and phase of the moon, based on an almanac.

Stowell will carefully explore the trial, based on surviving documentary evidence and the contradictory memories of trial participants who all wanted to "set the record straight."
Dennis Suttles, genealogy research librarian at the presidential library, will present "Abraham Lincoln and the Rock Island Railroad Bridge."
The construction of the first railroad bridge over the Mississippi River at Rock Island in April 1856 created a firestorm of protest from steamboat operators on the western rivers, as it challenged the long-held supremacy of delivering goods by river. The confrontation reached its peak when the steamboat Effie Afton became hung up on the bridge piers and caught fire, destroying the boat and a section of the railroad bridge.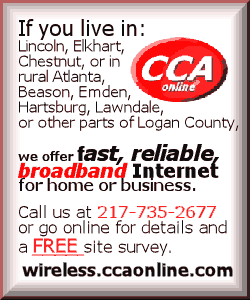 A legal battle ensued in federal court between Effie Afton's owners and the Rock Island Railroad Bridge Company. Drawn into this conflict was Springfield lawyer Abraham Lincoln, three years after his re-entry into politics over the Kansas-Nebraska Act and before his famous debates with Stephen A. Douglas.
Suttles will explore Lincoln's role in the conflict that pitted St. Louis steamboat interests against Chicago railroad entrepreneurs in a heated battle for supremacy over western transportation.
Abraham Lincoln Presidential Library and Museum volunteers are needed to greet visitors and assist with special events and educational programs. They may also take advantage of continuing education programs like the Tuesday event.
Volunteers are required to attend three evening training sessions. An orientation session for prospective new volunteers is scheduled for 5:30 p.m. Oct. 3 in the presidential library, with training sessions scheduled for Oct. 16, 23 and 30. For more information, contact Linda Bee, volunteer services coordinator, at 217-558-8872.
[Text from Abraham Lincoln Presidential Library and Museum news release received from the Illinois Office of Communication and Information]