Senior transportation changes in Logan County

Send a link to a friend
Funds cut to CIEDC program
Alternative fee transportation available to medical appointments
[September 11, 2007] On Monday, CIEDC announced that a primary funding source for the senior transportation program, Area Agency on Aging for Lincolnland, is seeking a new provider for senior transportation services. The current program year ends on Oct. 1, which means that the senior transportation program will finish its last day serving clients at the current level of services on Sept. 28. Participants and affected businesses have been notified.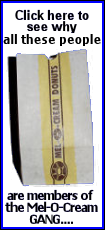 Although CIEDC submitted a grant to provide the service in both Logan and Mason counties, it was not awarded during the application process. CIEDC acknowledges concerns regarding the originally submitted grant application but corrected those concerns and submitted an unsolicited grant application in an effort to maintain the current level of services in Logan and Mason counties. The revised application was received by the funding source's board of directors. However, the board of directors decided not to review the revised application.

CIEDC has been notified that another provider is being solicited to provide transportation services in Logan and Mason counties. Area Agency on Aging for Lincolnland has not yet named the replacement.

"We are both saddened and disappointed to see this program change so drastically after over 30 years," said Steve Lobb, president of the CIEDC governing board. "While the senior transportation program has been a financially demanding program to the agency, we had not given up on providing the service to the area, because we know that so many seniors and their families depend on the service."
The board has chosen to attempt a pilot program in Logan County to provide some form of transportation to area seniors. CIEDC currently works with local nursing homes to transport residents. That service will continue, but the fee has been raised from $5 to $7 per round trip. As available, drivers will also make efforts to provide transportation for seniors age 60 or over to medical appointments for the same fee.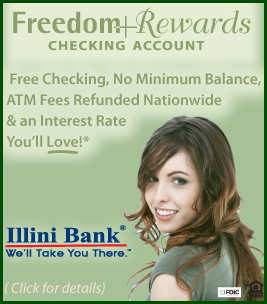 "Thanks to support from the United Way of Logan County, the Logan County Board and the public through fundraisers, we hope to continue to provide services to Logan County residents," Lobb said. "Unfortunately, we now have to charge a fee to cover necessary costs. A recent contribution from Eaton has also been an important factor in our ability to attempt this pilot project. Sadly, due to financial and logistical constraints, Mason County services must be eliminated at this time."
CIEDC continues to provide several services to seniors.
"Seniors need to know that we are still here to help with several services, including senior meal delivery, senior congregate meal sites, in-home senior care provider services and Medicare Part D/Illinois Cares Rx outreach," said Angela Stoltzenburg, CIEDC executive director. "We also service seniors with our utility assistance, weatherization and food pantry services. We also anticipate opening several new social dining options for seniors in the coming weeks and months."
[Text from file received from Central Illinois Economic Development Corp.]