'But what about the slaves, Mister President?'

Send a link to a friend
Lincoln presidential news conference Oct. 4 at Old State Capitol features 16th president answering local media questions
[September 26, 2007] SPRINGFIELD -- A news conference with a Republican president during an unpopular war will be featured Oct. 4 at 7 p.m. at the Old State Capitol State Historic Site in downtown Springfield. The public is invited to this free event.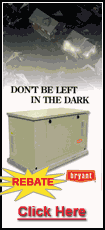 Renowned Lincoln impersonator George Buss will pose as Lincoln and field questions about his presidency from present-day central Illinois media personalities, including Elizabeth Wooley, WICS-TV; Michelle Eccles, WTAX radio; Amanda Vinicky, WUIS radio Statehouse reporter; Jim Leach, WMAY radio; Jeff Hofmann, WFMB radio; Terry Martin, Illinois Channel; and Capital Area Career Center student reporters Jaime Powell and Demeterius Inostroza from WQNA radio and the Illinois Student News Network.

Members of the media attending this White House news conference will question the president about 1860s topics that are eerily similar to those you may overhear at a presidential news conference today -- an unpopular and costly war, individual liberties, the economy and political infighting. The audience will also be given the chance to ask questions of President Lincoln.

There will also be a free reception honoring President Lincoln (portrayed by Mr. Buss) at 6 p.m. at the Old State Capitol.

Both events are sponsored by the Abraham Lincoln Association and co-sponsored by the Illinois Historic Preservation Agency, the Hilton Garden Inn Springfield, Old State Capitol Chorale and the Illinois State Historical Society.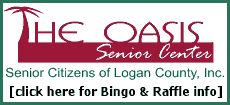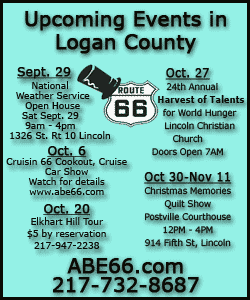 For 15 years, Buss and his friend, the late Rich Sokup, interpreted Abraham Lincoln and Stephen A. Douglas in nearly 400 performances before local, state and national audiences. Their presentations were based upon an original script authored by Sokup. Buss and Sokup appeared on the stage at Ford's Theatre in Washington, D.C., and in Gettysburg, Chicago, Atlanta, Topeka and New Orleans -- to name but a few. They were the only pair to appear twice in the live broadcasts of the 1994 C-Span Lincoln-Douglas Debates. Since Sokup's passing, Buss has continued interpreting Lincoln.
Buss' longtime friend Harold Holzer, co-chair of the U.S. Abraham Lincoln Bicentennial Commission, says of Buss' interpretation, "I have never been as riveted by a Lincoln interpreter (at any time or any place) as I was by your presentation."
The news conference is the first of three years of events sponsored by the Abraham Lincoln Association in Illinois to commemorate the Feb. 12, 2009, bicentennial of Abraham Lincoln's birthday.
The Old State Capitol State Historic Site, administered by the Illinois Historic Preservation Agency, was the seat of Illinois government from 1839 to 1876 and is where Lincoln delivered his famous "House Divided" speech in 1858.
[Text from Abraham Lincoln Presidential Library and Museum news release received from the Illinois Office of Communication and Information]