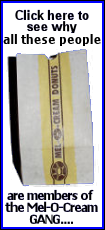 Employees who got the aggressive intervention worked on average about two weeks more during the yearlong study than those who got the usual care. The typical approach is to advise such employees to see their doctor or seek a mental health specialist.
Also, more workers in the intervention group were still employed by year's end -- 93 percent vs. 88 percent -- savings that helped employers avoid hiring and training costs, the researchers said.
In addition, intervention employees were almost 40 percent more likely to recover from depression during the yearlong study, which is reported in Wednesday's Journal of the American Medical Association.
The researchers haven't finished a formal cost-benefits analysis but early results suggest savings from more hours worked averaged to about $1,800 per employee. That far exceeds the program's initial $100 to $400 per worker cost. The benefits also likely exceed other costs, including drugs and therapy too, the researchers said.
"We knew before that treating depression makes good medical sense. This suggests that it makes good business sense," said Dr. Thomas Insel, director of the institute.
The percentage of workers who improved substantially -- 31 percent -- or who recovered -- 26 percent -- was low even in the intervention group. That was comparable to the rate of improvement in other studies of people with depression.
The results are important because depression takes a hefty toll on the U.S. workplace, affecting about 6 percent of employees each year and costing over $30 billion annually in lost productivity, said study co-author Ronald Kessler, a Harvard Medical School researcher. Kessler has worked as a paid consultant for several drug companies, including makers of antidepressants.
Two other co-authors are employees of United Behavioral Health, the large managed-care company involved in the study, and own stock in UBH's parent company. The research compared UBH's usual mental health coverage with the experimental telephone-based outreach program devised for the research.
Because of the study's results, UBH began offering a similar program after the study ended more than a year ago.
Dr. Ken Duckworth, medical director of the nonprofit National Alliance on Mental Illness, praised the research as "a real advance."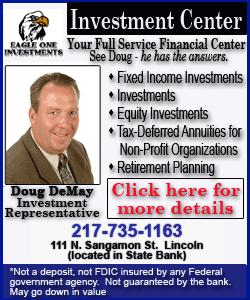 "This study shows employers benefit" from paying attention to depression, Duckworth said. His group supports a bill before Congress that would require employers to offer mental health insurance coverage that is equal to that provided for physical illnesses, when policies cover both.

The study involved 604 white-collar and blue-collar workers at 16 large U.S. companies. Employees included pilots, lawyers, bankers, truckers and janitors.

The study volunteers answered an online screening questionnaire that found signs of depression. Half got the usual care, including a letter suggesting they contact their primary-care doctor or call UBH for referral to a mental health specialist.

The intervention group got repeated telephone calls during non-work hours from UBH case managers trained in mental health treatment. Case managers urged workers to get treatment and called periodically to see how it was going.

When workers resisted seeking help, case managers offered telephone psychotherapy, which many employees viewed as less stigmatizing and more convenient than office visits with a psychiatrist, Kessler said.

About 40 percent of workers in both groups got antidepressants. Intervention group workers were 60 percent more likely to get treatment from a mental health specialist.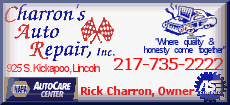 More employees in the treatment group stayed employed, a savings for the company.

Among those participating were workers at International Truck and Engine Corp., based in Warrenville, Ill. Dr. William Bunn, the company's medical director, said the results influenced International Truck to enhance its mental health coverage and do more employee depression screening.

"Now we know that purchasing a product such as the intervention is going to be cost-effective," Bunn said. "It's not just the right thing to do, it also saves money for the company."

___

On the Net:

JAMA: http://jama.ama-assn.org/

[Associated Press; by Lindsey Tanner]

Copyright 2007 The Associated Press. All rights reserved. This material may not be published, broadcast, rewritten or redistributed.