The preliminary recommendation, from Food and Drug Administration safety officials, would apply to decongestant use in children under 2, and antihistamines in those younger than 6, according to agency documents released Friday.
The more than 350 pages of documents are part of a broad and ongoing FDA examination of whether the roughly 800 medicines, many popular and widely used, are safe and effective in treating children's colds and coughs.
FDA advisers are to take up the issue during an Oct. 18-19 meeting. The FDA has not made a final decision on any label changes. Action is likely, pending a recommendation from outside experts.
The review came in response to a recently filed petition by Baltimore city officials, who charged that many over-the-counter cough and cold remedies can harm toddlers and preschoolers. Those officials, joined by the American Academy of Pediatrics, cite evidence that suggests the drugs are not only risky but also don't work in the very young.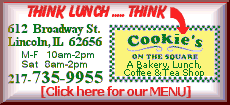 "The basic question is, why should a product be so relentlessly marketed when it's not safe or effective?" said Dr. Joshua Sharfstein, Baltimore's health commissioner. "It does not make sense, in the absence of information, to say 'consult a physician,' because they do not have superhuman powers. They cannot make a product safe or effective."
The Consumer Healthcare Products Association, which represents makers of over-the-counter medicines, backs the recommendation that the cold and cough treatments not be used in children younger than 2. Separately, for antihistamines, the group recommends adding a warning that the drugs not be used to sedate young children, president Linda Suydam said.