'Minier police seeking area teens'

Send a link to a friend
[September 29, 2007] MINIER -- Chief Daryl Weseloh of the Miner-Armington Police announced that his department is seeking area teens -- not because there are in trouble with the law, but because they can now join a unique program called Law Enforcement Exploring. The only shots fired will be at the range, under the close supervision of a certified range training instructor. The group, currently made up of 10 teenagers from surrounding high schools, involves both males and females, age 14-21, with a possible interest in a career in policing.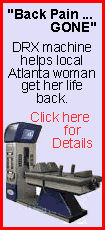 Weseloh said, "This is the department's effort to bring area youths and our police officers closer together for mutual understanding."

With a nationwide shortage of qualified police officer applicants, now is an excellent time for young people to learn the many ways they could serve their community and gain a responsible profession in the many realms of law enforcement.

In this post-9/11, security-conscious world, even more openings will be available, including jobs for crime scene investigators, state troopers, police officers in cities and villages, border patrol, air marshals and airport screeners, private security, federal agents like the FBI and DEA, corrections, military police, 911 operators, child abuse and animal welfare investigators, parole and probation officers, park rangers, deputies, and intelligence positions. The future is bright in many law enforcement-related careers, and teens will have a chance to check them all out, firsthand, while participating in the Explorer program.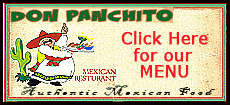 The nationally recognized Explorers is a part of Scouting's Learning for Life Division and provides teenagers with education and information, not only about possible career choices, but guidance for young men and women, by caring adults, in such areas as life skills, leadership experience, character development and citizenship. Several area police officers serve as adult advisers and role models for the teens.
This is a year-round program. Youth meet twice monthly with guest speakers from various law enforcement agencies. Members will also be involved in less-hazardous police duties such as crime prevention and safety projects, traffic control for public events, and a certified ride-along program. Explorer members have been called to assist at large-scale disasters, such as helping at a tornado shelter, or filling sandbags when a flood threatens. The teens will also have the opportunity to take part in role-playing police training topics and attend the fun and exciting National Law Enforcement Explorer Conference next summer in Boulder, Colo.
To find out more, or if you think you might be interested in joining, there will be a special meeting at the Minier Police Department on Oct. 9 at 7 p.m. Parents are also welcome to attend. For more information, contact Weseloh at 800-322-0166.
[Text from file received from Minier-Armington Police Department]