Sports update
The weekend that almost was
By Jeff Mayfield

Send a link to a friend
[September 06, 2007] It all started with the Railers coming from behind and upending Springfield 30-29 on a gutsy two-point conversion decision by HC Jared Shaner. Great call, coach! And congrats to the Railers! Here's to more wins along the way (I'm greedy)!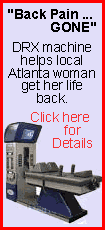 The football Illini showed great promise versus Mizzou down in St. Louis but came up a little short. Greg Taylor and I were trying to send in plays from upstairs, but somehow we were thwarted. We wanted to either throw underneath the coverage or bust Mendenhall either off tackle or on a draw play. As it was, the pass that was picked may have made connections if it had been thrown deeper into the end zone. I'm still hoping the Illini get somewhere in the four-to-six vicinity in number of wins. I'm probably being overly optimistic, but it is what it is.

I took my son to his first-ever game at the new Busch Stadium, along with Greg and his son (guys, thanks for humoring us by going... I know the Cardinals are last on your list of teams you want to see). We brought home another winner, and my boy was really excited to see Rick Ankiel (Ricky, as he calls him) hit another homer and take yet another curtain call. However, if we don't start beating teams like the Pirates and the Nationals... we won't be in the race much longer. I still think the Cubs and Brewers will battle it out to the wire. The Cards must go the rest of the way without an off day.

I don't know who's more upset with their teams... ISU Redbird fans or Michigan fans? What has happened to us fans that we have total meltdowns over one game? I thought we were taught that a season is not made over one game? Whatever. I hope and think that the Redbirds will turn things around quickly. I think you know what I think about the maize and blue (if you don't, contact me and I'll be happy to give you some thoughts).

So, if the Redbirds and Illini had cooperated and won their close losses, it could have been both a sweep and sweet weekend all in one. Better luck next time.