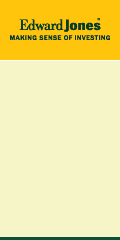 "There is a great deal of interest in living history at historic sites in Springfield and central Illinois," said Justin Blandford, site manager of the Old State Capitol, Lincoln Law Offices and Vachel Lindsay Home. "The 'Stitches in Time' series is a great way for sites to learn more about the responsibilities of living history while at the same time offering fun and educational programs to our communities and our guests." Lincoln Home Superintendent James A. Sanders agrees, especially as the park begins building a living history program for the Abraham Lincoln Bicentennial in 2009.

The series of programs begins Saturday at 10 a.m. with "Shrouded in Grief: Mourning Clothing in the United States, 1840-1870." The presentation will be at the Museum of Funeral Customs in Springfield and will be given by museum director Jon Austin. "Topping It Off: 170 Years of Women's Hats in America" is scheduled for 2:30 p.m. at the Vachel Lindsay Home State Historic Site, 603 S. Fifth St. in Springfield, with a presentation by textile expert Nancy Torgerson during an afternoon tea. Artist Marita Brake will appear at 3 p.m. at Springfield's Elijah Iles House at Seventh and Cook streets and will use music and storytelling to demonstrate what textiles can say to us about the past.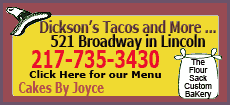 The first weekend in May will feature several clothing-related exhibits and programs. The exhibit "The Little Lady on Eighth Street -- Mary Lincoln at Home" opens May 2 at the Lincoln Home National Historic Site Visitor Center, located at 426 S. Seventh St., and may be viewed through June 9. "Threads of Time," an original exhibit of 1840-1865 clothing by K. Krewer, may be viewed May 3 from 9 a.m. to 5 p.m. at the Old State Capitol State Historic Site in downtown Springfield, and Krewer will be there from 11 a.m. to noon to discuss the exhibit. Krewer, a nationally known textile historian, will also make several presentations at the Lincoln Home Visitor Center on May 3: "Mid-19th Century Woman's Role in Society, 9-10 a.m.; "Keeping Cool in Summer and at Home -- Women's Wear in Mid-19th Century America," 1-2 p.m.; and "Overview of 19th Century Garments and Accessories," 3-4 p.m.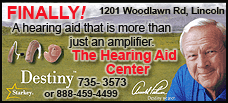 "Stitches in Time" continues the first full weekend in June. "Clothing for Diversity," an overview of mid-19th century clothing for different socioeconomic and occupational groups, will be presented by Kay Gnagey on June 6 from 6 to 8:30 p.m. at the Lincoln Home Visitor Center. A presentation entitled "The Language of Fans" will be given by Amanda Gleason at 11 a.m. June 7 at the Springfield Arts Association's Edwards Place and will coincide with an exhibit on the topic.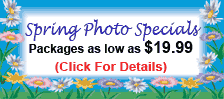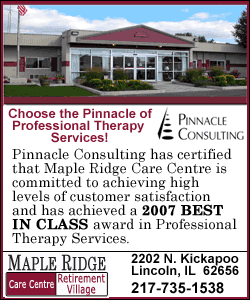 A "Mid-19th Century Bonnet Workshop" (this workshop requires registration and a materials fee) led by Kay Gnagey will be offered June 7 and 8 at the Lincoln Home Conference Center, located the corner of Capitol Avenue and Eighth Street.
"All in a Day's Work," a special event at Lincoln's New Salem State Historic Site near Petersburg, is scheduled for June 28 from 9 a.m. to 5 p.m. The Ann Rutledge Quilters and the New Salem Fiber Guild will display quilts and textiles in the Visitors Center, while typical 1830s family activities will occur throughout the log village.
A "Saturday Afternoon Tea" event at the Abraham Lincoln Presidential Library on June 28 at 2 p.m. will feature Nancy Torgerson and her collection of mid-1800s garments. Tickets are $35 per person and may be reserved by calling 217-558-8934 or visiting www.alplm.org.
The weekend of July 5 and 6 will feature several demonstrations and an exhibit. These are "Flax to Linen" and "Leather Works," at the Lincoln Home both days; "Spinning and Natural Wool Dyeing" and a clothing and sewing machine display, at the Old State Capitol both days; and "Quilts and Other Pieces," July 5 at the Vachel Lindsay Home, featuring quilts from the Lindsay Home collection, demonstrations and youth activities.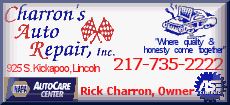 The exhibit "Fabric of Life in a Country at War: Original Civilian and Military Clothing, 1861 to 1865," by K. Krewer, will open at the Old State Capitol with a reception Aug. 1 from 6 to 8:30 p.m. The exhibit may be viewed the next day, Aug. 2, at the Old State Capitol. Meanwhile, at the Lincoln Home Visitor Center on Aug. 2, "Line of Stitching: Changes and Differences in Clothing During the Civil War" will be presented by Krewer at 10 a.m., and "How the War Changed Women's Role in Society Reflected Through Fashion," also presented by Krewer, will begin at 2 p.m.
Other "Stitches in Time" events include "Fur, Feather and Fin," on Sept. 20 at Lincoln's New Salem, which will demonstrate how early pioneers put food on the table and clothing on their backs; and "Old Settlers Day," on Oct. 19 from 1 to 4 p.m. at the Strawbridge-Shepherd House at the University of Illinois at Springfield, where spinning, carding and other 1830s pioneer demonstrations will take place.
The "Stitches in Time" program series is being initiated this year to build momentum for Illinois' observance of the Abraham Lincoln Bicentennial. Organizers are hopeful they will be able to continue "Stitches in Time" in 2009, the 200th anniversary of Lincoln's birth.
[Text from Lincoln Home National Historic Site file received from the Illinois Office of Communication and Information]