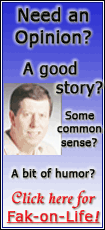 The Illinois Grape Growers and Vintners Association, Downtown Springfield Inc., and the Old Capitol Foundation are teaming up to host the first-ever Art of Illinois Wine Garden from noon to 5 p.m. May 17 and 18. The event is open to anyone 21 years of age or older and will be at the southwest corner of Fifth and Jefferson streets in downtown Springfield. Admission is $10, which includes a wine glass and five sampling tickets. Wine may also be purchased by the glass, bottle and case. The wine tasting event is in conjunction with the Old Capitol Art Fair that weekend.

Funds raised from the Art of Illinois Wine Garden will benefit the Tinsley Project and Downtown Springfield Inc.'s Lincoln Bicentennial Wall Dog Mural Project. In addition, the event will highlight the Vintners Association's interest in locating an Illinois wine and Illinois products store in downtown Springfield. The event is co-sponsored by Hanson Information Systems Inc. and Robert and Jill Egizii.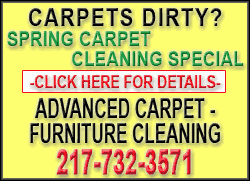 The Illinois wineries taking part in the May 17-18 event include Sycamore Winery, Sycamore; Spirit Knob Vineyard and Winery, Ursa; Mackinaw Valley Vineyard, Mackinaw; Owl Creek Vineyard, Cobden; Shawnee Winery, Vienna; Lasata Winery, Lawrenceville; White Owl Winery, Flat Rock; Vahling Vineyards, Stewardson; Willett's Winery and Cellar, Manito; Alto Vineyards, Alton Pass; Pheasant Hollow Winery, Whittington; Collver Family Winery, Barry; Von Jakob Vineyards, Pomona; Fox Creek Vineyards Co., Olney; Prairie State Winery, Genoa; Berryville Vineyards, Claremont; Kickapoo Creek Winery, Edwards; Piasa Winery, Grafton; Hill Prairie Winery, Oakford; and Log Cabin Winery, Ellis Grove.
The Old Capitol Foundation is a not-for-profit organization whose mission is to promote history education, outreach and public awareness of the Old State Capitol and Lincoln-Herndon Law Offices state historic sites. The foundation is actively raising funds and awareness to support the Tinsley Project for the Abraham Lincoln Bicentennial. This initiative aims to accurately locate and interpret Lincoln's only remaining law offices and Illinois' 1840s federal courtroom complex in the Tinsley Building at the corner of Sixth and Adams streets in downtown Springfield. The bulk of evidence uncovered by the project team indicates that Lincoln's offices and numerous other historic rooms in the building are not accurately located. In addition to restoring the building where Lincoln had three law offices, the initiative will reintroduce the site as a living history attraction at the completion of a major capital project.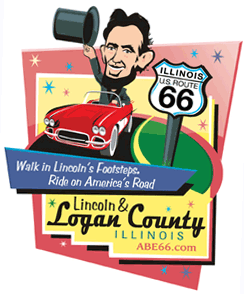 Downtown Springfield Inc., a volunteer-driven, not-for-profit organization formed in 1993, works to preserve, promote and enhance Springfield's historic central business district. Its mission is to help make downtown Springfield an ideal place to shop, work, visit, invest and live. In conjunction with the Abraham Lincoln Bicentennial in the summer of 2009, Downtown Springfield Inc. has undertaken an initiative to bring together talented artists from Springfield and beyond to enrich the downtown landscape with several murals related to Lincoln and the history of Springfield. The project will require the participation of downtown property owners to provide the "canvases" and will need monetary and in-kind donations to fund accommodations for visiting artists.
The Illinois Grape Growers and Vintners Association, established in 1992, is a nonprofit organization dedicated to developing the viticulture and enology interests of Illinois through information exchange and cooperation among Illinois grape producers and vintners. The Illinois wine industry has exploded in recent years, growing from just 12 wineries in 1997 to 79 today. During this time, the acreage devoted to grape production has grown at a tremendous rate, and today Illinois is consistently among the top 12 wine-producing states. Today the Illinois wine industry creates a direct economic impact of more than $253 million annually. The nearly 80 wineries that span Illinois have also brought with them a host of charming bed and breakfasts and local crafts businesses. The Illinois Grape Growers and Vintners Association predicts continued growth in the coming years as more visitors discover the genuine culture of Illinois wine country.
[Text from Illinois Historic Preservation Agency news release received from the Illinois Office of Communication and Information]