Global American
The Callers Who Sounded Bitter
By Michael Fjetland

Send a link to a friend
[April 15, 2008] I spent part of Sunday morning listening to the "Washington Journal" cable TV program talking about the world food crisis that is a looming tsunami and taking calls from ordinary people. They had one line for Democrats and another for Republicans. It was hard to tell which was which since all callers wanted to stop free trade, cut off food exports to the Middle East, stop giving money away to foreign countries, punish, etc. The callers wanted to punish someone for our situation.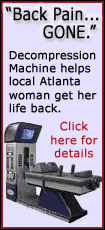 They all certainly sounded bitter to me! Every one of them sounded angry, and their comments were hard and uncompromising. The callers who sounded white and middle-class -- both Democrats and Republicans -- sounded very bitter.

One lady caller said that she didn't want to hear about food problems elsewhere in the world when our own prices are too high. It wasn't a concern. That struck me as both petty and bitter.

Like many, she doesn't see how that jeopardizes our own security. I heard no one call in worried about millions of people starving and fighting over declining food sources. None of them seemed to realize that this growing global food crisis will affect our own security.

Vietnam did exactly what many of the callers demanded (keep our food for ourselves). Vietnam stopped exporting rice, causing prices to jump 30 percent. India is doing the same, cutting global food sources and spiking prices for people who can't afford the jump.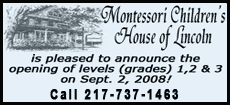 Food prices are up 40 percent from last year, and the trend is not stopping. Part of it stems from the rising cost of fuel, and part because ethanol production based on our food sources like corn is taking food off the market. That's why bread is now $3 a loaf. We need to shift ethanol feedstock from corn to nonfood sources such as switchgrass, which can be grown on marginal land. That would also preserve our good land for food production and put more supply back into the market.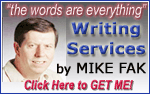 The callers wanted to withhold our money and our support. If this isn't bitterness, what is? Starving people are more willing to start wars than well-fed ones.
The problem is that the more everyone withholds, the greater the problem becomes. People forget that the Great Depression of the '30s was made worse as countries started imposing tariffs on other countries and trade slowed down. We seem to be doing the same thing all over again. The free trade agreement with Colombia is in trouble; however, it would actually benefit Americans. Colombian products can be imported into the U.S. without tax, yet Americans have to pay up to 80 percent taxes to export our products to Colombia unless we enact the free trade pact. So without it we lose jobs -- the opposite of what many Americans think.
To solve these issues, especially one involving something as necessary for human life as food, the world is waiting for America to move forward with a global plan of action. Let's hope they don't have to wait too long or else they might get bitter.
[Text from file received from Global American on behalf of Michael Fjetland]
Comments and updates at www.texasviking.blogspot.com.
Click here to respond to the editor about this article.