Bossy to be captured for 'Cow Chip Bingo'; summer camp and more

Send a link to a friend
[April 19, 2008] Our mischievous cow is still on the loose. Constable Nate Miller has enlisted the help of local farmer Steve Irwin to help capture this elusive bovine. Join us on May 10 at 719 Wyatt Ave. for the second annual "Cow Chip Bingo" fundraiser to see if our cow has been captured. The fun begins at 12:30 p.m. with free hot dogs and chips, contests and games for kids and adults, a magician and balloons, and much, much more. Remember to mark your calendar with a "moo!"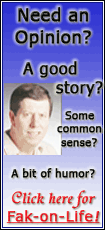 Day camp
The YMCA Summer Day Camp program has hired District 27 elementary teacher Sara Brown as director of the K-3 day camp, with Ashley Hartman as director of the pre-teen camp. The YMCA has hired elementary education college graduates and some current before- and after-school site directors to work with the day camp program. Come in now and sign up for a fun and adventurous summer.
Art camp
Artistry at its finest can be found at the YMCA Summer Art Camp. Join instructor Lisa Madigan as she teaches your children the fine art of ceramics and leads them on an art tour around the world. The art camp is for children first through sixth grade and will meet the weeks of June 9 and Aug. 4 at the Y Activity Center. Call now and get your future artists started today.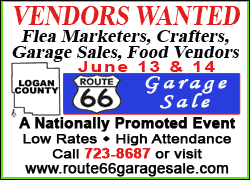 Field trips
Are you a stay-at-home parent looking for something fun for the kids this summer? Why not send them to the Y for our Summer Field Trip Blast! This program is a weekly field trip extravaganza for children first through fifth grade. Participants will join Nate Bossingham as he visits various child-friendly events around central Illinois. Call the YMCA office for the field trip schedule and further information.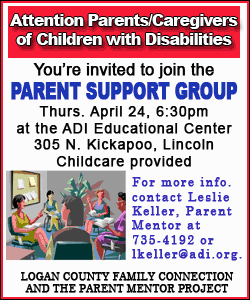 Wee ball
Wee ball is for children ages 4 to 5 years who want to learning the basics of baseball, including hitting, throwing and catching, running the bases, and playing an abbreviated game. Wee ball will meet on Saturday mornings, beginning May 31 through June 21. Stop by the Y office and get your wee ball registration.
Wiffle ball
Need a moment away from your children? Why not gather your friends for Adult Wiffle Ball League. The YMCA is currently looking for players and teams for league play. Leagues start April 24-May 15, with a tournament on May 22 and 29. Call the Y office today to find out more information on this program.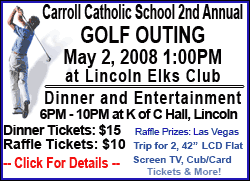 Golf clinic
The YMCA is offering a golf clinic for children kindergarten through eighth grade. Join instructor Jacob Horton at the Lincoln Elks Club golf range as he teaches participants the fundamentals of golf, including club choice, form, stance and swing. Two sessions will be offered, one the week of June 23 and a second the week of Aug. 4. Call the Y office today for more information regarding this program.
For more details on YMCA programs and events, please contact the Lincoln Area YMCA at 735-3915; 604 Broadway St., Suite 1; or visit www.lincolnymca.org. The Lincoln Area YMCA Activity Center is located at 719 Wyatt Ave.
[Text from file received from Lincoln Area YMCA]