Hard work behind 'noteworthy' performances
LCHS band

Send a link to a friend
[August 27, 2008] Some students may try to pack their last days of summer vacation with as much leisure time as possible. Since early August, however, one group of hardworking students routinely has been at the high school six days a week, practicing and learning the skills imparted by the teacher.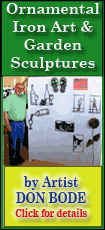 Such has been the schedule for students in the LCHS marching band and director Dave Swaar. While Swaar has cut practices back from the initial 10-hour days, he and his students still consistently spend at least seven hours a day at the school as the band prepares for its upcoming season of performances.
"I heard somewhere that the definition of a good coach is someone who gets the most out of his players, and that's my goal," Swaar said. "I want to get the best out of my kids and help them perform to the best of their abilities. Sometimes, they don't even know what they are capable of doing."
The band's first appearance of the season is scheduled for the inaugural Railer home football game on Friday. Students have dutifully spent the past few weeks memorizing music, learning drill sets and memorizing marching sets for the band
's field show. As the students learn more material, additional songs and routines are added until the entire show is in place.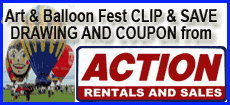 "This is a progression where we build upon what we've learned the previous day," Swaar said.
In addition to the Railers' four home football games and barring any schedule changes, the marching band will take part in four marching competitions and two parades this season. Following that, there are 13 pep band performances at basketball games, as well as various concerts and music contests throughout the academic year.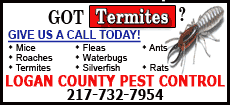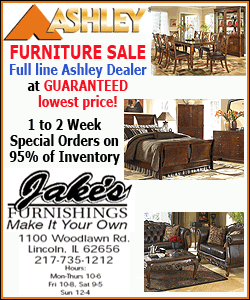 While Swaar is the driving force behind the band program, and his and his students

' dedication plays a vital role in its success, dedication alone cannot support the program. The group has started its first fundraiser of the year -- candy bar sales -- to help with costs of the program, such as pep band shirts for newcomers, equipment repairs, marching shoes and costumes, and color schemes for the color guard.

"The goal is making sure we have the things we need to put the band out on the field," Swaar said.

The band welcomes the support of any individuals or businesses willing to donate resources. People interested in supporting the LCHS band program can contact Swaar at the high school.

"This program wouldn't survive without community support and the Band Boosters," Swaar added. "It's important that people know that."

[By LOYD KIRBY]

Schedule of performances
Friday, Aug. 29 -- Football game

Saturday, Sept. 20 -- Mount Zion competition

Sunday, Sept. 21 -- Dwight Harvest Days competition

Thursday, Sept. 25 -- LCHS snake dance and bonfire

Friday, Sept. 26 -- Football game

Saturday, Sept. 27 -- Olympia competition

Friday, Oct. 10 -- Football game

Saturday, Oct. 11 -- Metamora competition

Friday, Oct. 17 -- Football game