The man has made a career out of taking credit for everything and anything that happens anywhere in the state as if it was he alone who made the deal, created the law, saved the people of Illinois.

Well, actually, he takes credit for everything and anything he believes is positive. In the event there is something negative, he either ignores the issue or harshly blames someone else he doesn't like for being at fault.

Perhaps the governor's hubris reached an all-time high in late November when an international proclamation to reduce global warming came across his desk. The press release, rather than saying that the governor agreed with the 800 signatures already on the document, stated, "World leaders join governor in signing global climate proclamation."

Such narcissism has rarely been seen by this paper, and it makes us wonder just how important this man thinks he is.

We recall the story, early in his first term as governor, how an entourage of SUVs with a dozen state trooper vehicles flashed lights and blocked traffic at intersections so the governor didn't have to stop for red lights: in California, no less.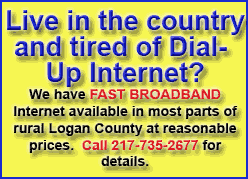 We remember the story of a huge bill when he went to Boston for a conference his second year in office and had hotel rooms reserved for 40 support personnel. For several years now, the governor has carried the moniker "King Rod," and it fits in a way. The man has unilaterally acted on behalf of himself and his cronies so many times that it borders on being a despot.
Now that he has finally reached national news stature, his office is remarkably quiet. The huge PR machine that churned out praise after praise for something that they could somehow attach to the actions of the governor has gone silent.
For the first time in a very long time, as in the six years this man has been in office, releases are actually coming from the agencies that actually accomplished the tasks they are reporting.
Although our governor either doesn't have the decency, or honesty, or moral strength to resign his now-damaged office, he at least seems to have realized that there is nothing left to his image that is worth enhancing.
He and his actions have gone beyond the question of whether he should remain another day as our governor.
We need one more press release from this man's machine. The first sentence should say, "Gov. Blagojevich resigns."
He doesn't have to say another word. We don't need to read anything else.
[LDN]
Click here to respond to the editor about this article.