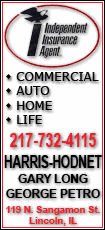 Review by
Louella Moreland
The Christmas season is one we look forward to each year as bringing happiness and peace to our otherwise hectic and sometimes troublesome lives. Obviously people who have never met Moxy Maxwell and her family must be the ones who hold that sentiment. Where Moxy goes, chaos follows in her back pocket. Ms. Gifford introduced us to Moxy and her family in "Moxy Maxwell Does Not Love Stuart Little," when her procrastination in finishing a summer reading assignment put her in a lot of trouble. She is back once again creating messes, misunderstandings and mayhem!
In "Moxy Maxwell Does Not Love Writing Thank-you Notes," it is the day after Christmas and Moxy has the task of writing her thank-you notes before leaving to visit her (absent) father in Hollywood. In fact, writing the notes headed her "List of 13 Things to Do Before Tomorrow." As usual, Moxy is spending more time, effort and imagination finding ways around the task than it would take to do the task. Do you know anyone like that?
Moxy is looking forward to attending a big New Year's party with her successful Hollywood bigwig father and seeing him again after an absence of three years. Her brother, Mark, does not seem so happy about the trip. Moxy has visions of stardom and swimming pools, but of course, needs to finish the notes before she leaves. Therefore she enlists the help of her brother, little sister Pansy, Uncle Jayne, Granny George and her best friend, Sam. The plan includes her stepfather's new Christmas present (a copy machine) and a can of gold spray paint (even though the note on the refrigerator states that Moxy is not allowed to use spray paint until she is 21.) The results are over 400 copies of her note, a broken chair, a messy office and "HANK YOU" spelled out in gold paint on her mother's living room wall.
Of course, Moxy can explain that none of it was really her fault, partly because her mother had threatened not to let her go to California unless the thank-you notes were finished. Unknown to Moxy, but overheard by her brother, is a telephone conversation between Mrs. Maxwell and the absentee father. It seems that once again "something important has come up, and he won't be able to have the kids visit again this Christmas vacation." Moxy's mom doesn't have the heart to tell Moxy that her dad has once again bailed out on a visit and allows Moxy to blame her for the canceled trip.
Valorie Fisher's "photographs" add another dimension of fun to the story. Supposedly taken by Moxy's brother, Mark, the slightly out-of-focus pictures at strange, tilted angles look very much like photographs taken by a young person. Reproduced in black and white, they would fit right at home in a family album on the Maxwell coffee table.
The short chapters (one chapter contains a single word and another has no words besides the title) with their hilariously long and wordy titles add a humor all their own. This is not a deep thinking book, readers. This story is strictly for fun. It lives up to its purpose well and should make a great pickup story for those vacation boredoms! As readers we can laugh with the antics that create chaos in the Maxwell family, but then again we don't have to live with Moxy. We can, however, share in her dislike of boring chores and the disappointment in a person who cannot live up to being a parent. And like Moxy, we can open our eyes to the people in our lives who are there for us through thick and thin, loving us with all our faults and failings.
I can recommend this book for a case of giggles but not as an exercise for completing your thank-you notes. So, get those notes written and then come see us at the library for this book or another to keep you occupied during your holiday break. You can find the Youth Services Department in the Lincoln Public Library Annex. We will be looking forward to seeing you!
[Text from file received from Louella Moreland, youth services librarian, Lincoln Public Library District]