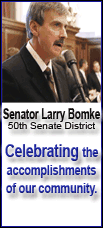 We know, not only from our reports, but from conversations with so many of you that Close Up is a hit with our readers.

And why shouldn't it be? Close Up not only help defines our mission statement as a neighborhood newspaper, but it also defines you, the community.

Through Close Up, you have shown us just how active you all are. You have told us how much you do and for so many noble and good reasons. It has been our privilege to share your information with the community and, in fact, the world.

Close Up is that link with the past when small-town, local newspapers covered in detail what was happening in their town and surrounding community. With your continued interest, support and most importantly, your submissions, we pledge to continue to make Close Up your link to what is happening around the area.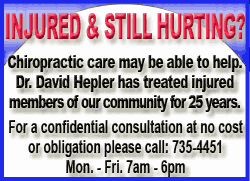 At this special time of the year, we want to share a brief story with you. A story that perfectly and completely defines the generosity of this community.
When the great fire hit the Simonson family home and business Friday evening, it took only hours for people to start contacting this publication. By phone, in e-mails and in person, the same questions were asked: "What can we do to help this family? What are we going to do?"
Never once in all those conversations was it asked what they, the Simonsons, will do. Rather it was always asked what we are going to do. It is this genuine linkage we have with each other when someone among us needs our help that makes us a special community.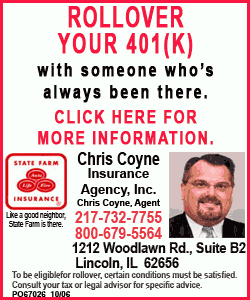 Logan County is made of bricks and mortar and wood and steel, but it is held together by the bond of the humanity that lives and works within those structures. It is all of you that gives those buildings, roads and structures their heart and soul.
This Christmas as you all gather with family and friends to celebrate Christmas, we ask that you not only remember the Simonson family in your thoughts and your prayers, but also remember all those other individuals and organizations that continue to need our help.
We ask that you give a special donation this holiday season to someone or something that is special to you. You will find out you are not giving a gift to someone else. Instead you will be giving a gift to yourself.
Merry Christmas, everyone.
We are so proud of all of you.
We can't wait to see what we will do next.
[By MIKE FAK]
---
Got a good piece of news, information or something that we can all brag about? If you do, e-mail Mike and let us tell everyone about it. Plus you can win cash. Every submission, whether we use it or not, will get your name in the "Close Up" grab bag. At the end of the month we will draw a name, and someone will get $25 just for dropping us an e-mail. If you wish, we will be happy to donate your winnings to the organization of your choice.
You can contact Mike at mikefak@lincolndailynews.com.