Heath Ledger Death Elevates Awareness of Deadly Drug Errors
By Debbie Thurman

Send a link to a friend
[February 08, 2008] The New York medical examiner's office has concluded that actor Heath Ledger died from an "accidental overdose" -- a deadly cocktail of six prescription drugs. That's known as an adverse drug reaction (or interaction). Similar unwitting acts, many occurring in hospitals, kill tens of thousands of people every year. In fact, ADRs are the fourth-leading cause of death in the U.S. Because Ledger was a handsome and talented celebrity, his death made international headlines.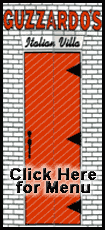 So, who is responsible for Ledger's death? Should the doctor or doctors who prescribed the medications bear any of the blame? How about the pharmaceutical industry that pushes "newer and better" drugs on physicians through an army of slick sales reps and hooks consumers on hip designer drugs through television and magazine ads with sexy models and actors? The result? Consumers ask their doctors for drugs by name and doctors willingly comply.
Ledger apparently had problems with anxiety and insomnia. If you've ever dealt with that hellish nightmare -- I have -- you know how impairing it is. The body is exhausted, but the mind cannot shut down. It can go on for weeks and months at a time. The obvious solution for many resides in the medicine cabinet. Most of us have no idea just how deadly those remedies can be. Likewise, most people are unaware that the drugs themselves can exacerbate the problem.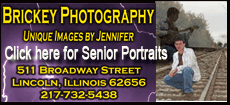 Big Pharma has failed to see the need for undertaking a widespread public education campaign informing consumers, and health care workers, about the dangers of adverse drug reactions. The FDA has held the pharmaceutical industry's feet to the fire over potentially horrific side effects of many popular medications. People usually have to die or be seriously injured in clinical trials to demonstrate the risk. Doctors often do a poor job of educating their patients about drug side effects. But the entire health care industry is indictable over adverse drug reactions.
Nowhere does the warning "caveat emptor" -- buyer beware -- apply more than in the pharmaceutical arena.
I have some personal experience with the risky nature of drugs. Just after Ledger's autopsy report was made public, my 20-year-old daughter told me how thankful she was that I had insisted on teaching her and her sister to be cautious with all medicines, including over-the-counter remedies. Heading this advice may have saved her life.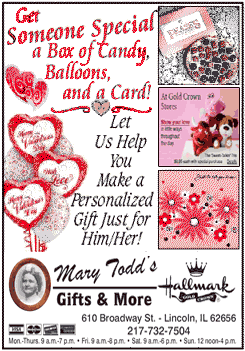 A few years ago, she was diagnosed with severe allergies that had been causing her to experience painful hives and facial swelling. One of the medicines her doctor prescribed for use only in the case of a severe reaction was doxepin -- an older, trycyclic antidepressant commonly prescribed "off-label" for severe allergic reactions. The recommended dosage for such use is 10-40 mg. Her prescription was for 10 mg tablets. The pharmacy, however, mistakenly misread 10 mg as 100 mg. Since this was a new prescription, I did not notice the error.
My daughter had one of her attacks late at night and reached for the doxepin. She could have taken as many as four tablets, which in this case would have been a deadly 400 mg. She cautiously took two, remembering my injunctions. The next morning, I could not get her fully awake. She was able to mumble that she had taken some doxepin the night before. Frightened, I called her doctor's office to see if I should take her to the emergency room. After some back-and-forth with a nurse who checked her records, we discovered what had happened. She would sleep it off and be OK, they assured me. We had dodged a bullet.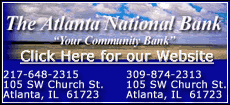 I reported the potentially deadly error to my state's pharmacy board. The pharmacist was extremely embarrassed and apologetic, but my trust in the system had been seriously eroded.
I hope consumers will learn from Heath Ledger's untimely death just how dangerous multi-drug cocktails can be. Likewise, I call on the entire health care industry to do whatever it takes to get the message across.
[Text from file received from Debbie Thurman]
Debbie Thurman is an award-winning columnist, author and mental health advocate who writes from Monroe, Va. Her e-mail address is debbie@debbiethurman.com.
Click here to respond to the editor about this article.
Previous related article