On Earth...
In Matt. 6:10, Jesus calls us to pray with words like this: "Thy kingdom come, thy will be done, on earth, as it is in heaven." "On earth..." messages are the reflection of various local writers sharing common experiences in daily living and then guiding renewal of the mind and spirit from God's Word. It is scheduled to appear on Wednesdays and Saturdays.
Living With Regret
By Ronald K. Denlinger

Send a link to a friend
[August 19, 2008] The first week of this year, the Midwest was doused with heavy rains that led to considerable flooding in some areas. As I was doing my best to battle the "water-in-the- basement wars," a horrific story was unfolding out of Indiana. My friend who was helping me with my cleanup project relayed it to me.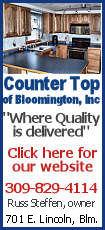 The story goes something like this:
A friend of his family was on a country road, returning to her home with five children. The road that had been in good shape an hour or so before was now covered in water. She assumed her vehicle could make it through as it had done on other occasions on this familiar drive. She was wrong. The water was higher and the current swifter than she realized. Her engine stalled. The water pushed the vehicle into the ditch, where the water was deeper still. Mom managed to get three of her children onto the roof as the water continued to rise. She was unable to rescue the other two.
An error in judgment can result in a lifetime of regret. It isn't required that there be any intentional harm to another in order for us to carry sorrowful thoughts about our actions. Each of us looks back at things we've done, and we wish for just a moment in which we could have made a different decision. If only we had thought more carefully about the potential consequences. If only we had taken a slightly different course.
For some, the resulting trouble in the mind is significant enough to drain the emotions, leaving those individuals severely depressed. Others might attempt to drown out the thoughts with noise, busyness or some type of chemicals to deaden the pain. Is it possible to do anything more than barely cope? Is life possible after such a "fall"?
Those looking in from the outside might comment: "Oh, we all make mistakes." "You know you didn't intend any harm." "You need to learn to forgive yourself."
We need the perspective of those outside the situation, and such words can be encouraging and a real help. On the other hand, to the one living with regret, such comments can seem trite, and an argument against each of them can always be manufactured. Each begins something like this, "Yes, but I should have…"
My father tells me of his nephew, the cousin that I never knew, who was killed in some type of accident. The man responsible for it came by my uncle's house on a regular basis, seeking to serve, offering to mow the lawn or wash the car. My uncle declined the offers. He knew that nothing could repay the loss of his son. And for the one living with that level of regret, his acts of attempted compensation would never be enough to remove the pain he was feeling.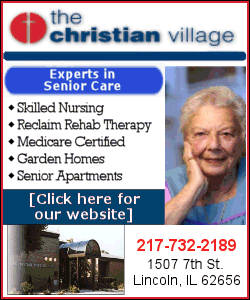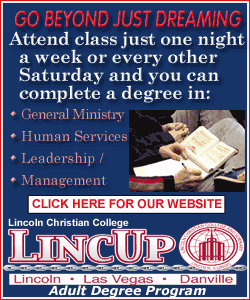 As we enter a new year, regrets from last year can paralyze us from living life fully in this year. And paralyzed living only causes more harm to ourselves and those around us, causing us to accumulate even more regrets. How can we escape?
Psalm 103 is rich in words of healing for those who would wish for a different past:
"He (God) does not treat us as our sins deserve or repay us according to our iniquities." (verse 10)
"As far as the east is from the west, so far has he removed our transgressions from us." (verse 12)
"As a father has compassion on his children, so the Lord has compassion on those who fear him; for he knows how we are formed, he remembers that we are dust." (verses 13 and 14)
Most of these words are directly addressed to those who have intentionally sinned against God and others. Granted, that isn't necessarily the situation of those who live with regret. But consider this: If God would so quickly forgive those who have caused pain, would he not as quickly forgive those who have made unintentional errors in judgment?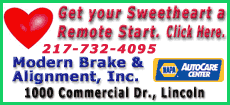 I can hear someone say, "But I just can't forgive myself." I believe there is an important answer to that comment. It may seem harsh and uncaring at first, but work through the mild rebuke and consider the hopeful answer: "Of course you can't forgive yourself. You don't have the authority to forgive yourself. Only God can do that. The issue is whether or not you will choose to receive God's forgiveness. He eagerly extends his forgiveness to those who aren't too proud to refuse it. Be willing to receive his compassion."
Perhaps no one will ever completely overcome his or her regret. And it is unconscionable that someone would say, "I've come to be really glad that I've harmed innocent people." It might be right to always have a degree of regret. But we live with that regret best when we have confidence that God's forgiveness is ever parked right beside the error or the wrong. And with that, we have a greater ability (as hard as it might be) to go on to proclaim a benediction on last year and move into the next, with the freedom to proclaim with the psalmist: "Praise the Lord, all his works everywhere in his dominion. Praise the Lord, O my soul."
[By RONALD K. DENLINGER, Lincoln Bible Church]
Click here to respond to the writer of this message.