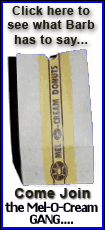 It was always "the fire." His timeline seemed to be marked by before he joined the army in 1917, the war, and after World War I, which merged with before "the fire" and then after "the fire." Years later, I learned the town had actually had two fires within a month, but to Dad it was "the fire."

If you never move from your hometown, you live through the town's events. One knows who married whom, the genders and names of your friends' new children, when so-and-so died. You hear family history from multiple relatives, and events just naturally flow. In my case, our family moved from Lincoln when I was 15, and most of the natural flow in Lincoln was interrupted for me.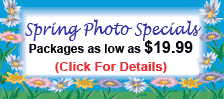 Usually we hear of or witness family history in its making, and it stays locked inside us. For me it's been a little different. In 1999, Lincoln's Paul E. Gleason's "Lincoln, Illinois: A Pictorial History" was published, and a year or two later I was given a copy by my brother, Charles Stringer. The prior summer I had visited Charles and he had some family pictures, some of our grandfather's artifacts, and we compared stories we had heard. I borrowed the family photos and scanned them to my computer.
In Gleason's book I found a page devoted to Mark Holland buzzing Lincoln with a C-47 (the military version of the then-ubiquitous Douglas DC-3). I had witnessed Mark's alerting Dad by telegram that he would buzz Lincoln and again saw the pictures Dad had taken. Somehow the inside, kid view of the story seemed to need telling. I wrote the story, included pictures relating to Mark, and furnished it to the Lincoln Daily News. LDN published the story and pictures. I followed with other stories about the Lincoln Lakes and the dismantling of the Postville Courthouse and its resurrection at Greenfield Village.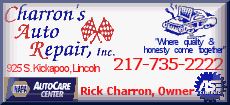 The first story evoked contacts from Mark Holland's youngest son, Steve, and my former neighbor on Pekin Street, Betty Koch Baker. From Mark's son I learned Mark had passed on, but Marcella Campbell Holland was then still living. Steve shared the Mark story with Marcella, which she enjoyed shortly before her death. Sadly it wasn't too long thereafter that Steven followed his mother. From Betty, I learned what had happened to her and Dan in the intervening 53 years.
Sometime in 2000 or 2001, Leigh Henson, now professor emeritus of English at Missouri State University, contacted me and others for our recollections of the town, school years, families or other events. I found a third-grade class picture our teacher had taken and given to each child. I shared this and identified as many as I could recall. Leigh shared it with the others. Serendipitously, one of the others found her aunt in the picture. This resulted in me making contact with my former classmates and attending the 50th reunion of the class. My classmates completed the identifications, except for one boy, who remained anonymous to all of us.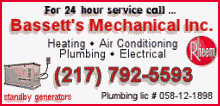 From the e-mail interchange, recollections intertwined and stories came forth. These were skillfully woven together with Leigh's research of prominent citizens and historical events into an online site entitled "Mr. Lincoln, Route 66 and Other Highlights about Lincoln, Illinois." With each story, Leigh included the writer's e-mail address. LDN generously allowed Leigh's inclusion of the stories I had written for them. To this I added other stories about my father and his family, school, the 1932 fires and other events. One of the prominent citizens Leigh added was C.L. Venard, a photographer Dad once worked for in Lincoln. To my surprise, a grandson of C.L. Venard contacted me, and we corresponded for awhile.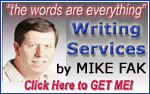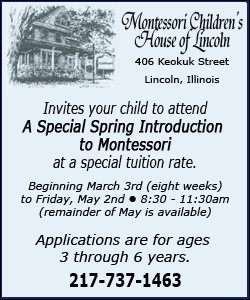 I was contacted by a family who had a connection to a girl in that third-grade picture. Regrettably, I couldn't help. Then it dawned on me that what appeared to be serendipity was being helped by Google. Other e-contacts came. I answered them or passed them on.
Then I received a contact from Ray Stringer, living near Walsall, England. Ray was researching his family tree, and he suspected that my grandfather might be a member of his family line. He identified where my grandparents had lived in Walsall. However, as we made further comparisons, it became evident that if we were related, it would have to be through an earlier generation. There wasn't enough information to resolve this. For now, Walsall and the "black country" in the mid-19th century seemed even more remote. Our correspondence tailed off.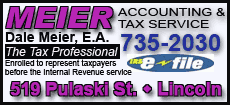 Now a computer crash intervened. I could still get my e-mail on my wife's computer, but fortunately, I had backed up my pictures and data a year and a half before my crash. Ray's e-mail address, along with other addresses, apparently was lost. The depression and regrets accompanying a computer crash can't compare with loss of a relative or close friend, but it's still significant. Conversely, the joy of a new computer is mitigated as one strives to become accustomed to new software and its idiosyncrasies.
Recently, I was contacted by Hazel Stringer in Yorkshire County, England. She, too, is researching her family. Hazel had, like Ray, Googled my grandfather's name. We have compared our family information, and it is clear, her family emanates from my grandfather's brother Stephen. We are cousins, and we have much to share. Hazel has earlier research that may resolve Ray's inquiry. Recently I learned how I could recover his e-address from my backup CD. I've since written Ray, and I hope to hear from him.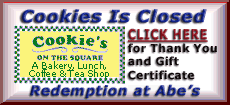 When I look back on this trans-Atlantic genealogic adventure, good fortune really arose from sharing family history and stories. Leigh Henson's site dealing with Mr. Lincoln and his namesake town is proving to be a unique vehicle. Tracing family history is done using typical genealogical tools and research methods, but family stories on the Internet are like casting bread upon the waters; they return again in greater portions.
Writing a family story does not mean that a family history has to be written, but a family story that relates to our town or village in our county helps to open the door to Internet genealogy research and making family connections. It also helps preserve family history. My advice: Write a story about something you have seen or heard about from family members who saw it. If there are pictures or newspaper accounts that relate to the subject, use them as a resource. Keep it factual, and if appropriate include humor. Writing is a skill best acquired by writing that is supplemented with objective and friendly criticism. Join a historical-genealogy society or a writers club.
Stories are not automatically published, but if a piece is interesting or adds something to the local knowledge, publishers will be interested. Logan County is fortunate to have four publishers, any of which may become interested in a local family story: Leigh Henson's site, the Lincoln Daily News, the Lincoln Courier and the Logan County Genealogical and Historical Society's newsletter Roots and Branches.
[By STAN STRINGER]
Related subject: