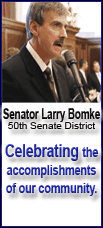 "We're going to continue to see declines for the rest of the year," predicted Jesse Toprak, chief industry analyst for auto information site Edmunds.com.
All major automakers but Honda Motor Co. reported steep sales declines for June as buyers continued to flee from trucks and sport utility vehicles to more fuel-efficient models. High gas prices and a sluggish economy helped keep sales low.
Even Toyota, with its flexible, efficient factories, couldn't make the shift from trucks to cars as quickly as American drivers. Its sales for June shrank 21 percent from a year earlier, and it fell far short of some analysts' predictions that it would overtake GM.
June sales at GM had a still-dramatic drop of about 18 percent, as the overall market fell 18.3 percent, according to Autodata Corp.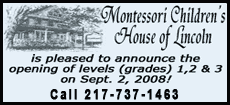 GM sold about 262,000 vehicles in June, about 69,000 more than Toyota. Car sales were down 21 percent at GM and 9 percent at Toyota. Truck sales were down 16 percent at GM and nearly 39 percent at Toyota.
But Toprak said late-month incentives helped push GM sales after a slow start to June. The company also reported sales increases of more than 20 percent for several car models, including the Chevrolet Cobalt, Pontiac G6 and Chevrolet Malibu.
Still, Toprak said many automakers simply did not react quickly enough to the staggering rise of gas prices.
"I think the gas price rise that we've seen from March through June was so fast and so dramatic that even Toyota, which is known to really forecast consumer demand, was caught off guard," he said.
As the market shifted, some automakers were caught with too few of the smaller cars.
That includes Toyota, which didn't have enough of its fuel-efficient Prius, Corolla or Yaris cars at dealerships to keep up with demand. Prius sales were hurt by a battery shortage, while sales of the Corolla and Yaris suffered because of plant capacity.
When consumer tastes change as quickly they have this year, it's tough for automakers to react in a matter of months. Additional workers have to be brought in to factories and trained to build different cars.
Ford has been trying to raise output of the lone factory near Detroit that makes the Focus compact but still couldn't meet demand this month. Both GM and Ford have announced plans for new subcompacts, but it will take at least two years to gear up factories for the new products.
"That just shows the market forces changed extremely fast. No automaker was ready for it," Toprak said.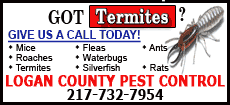 Only Honda, whose lineup is tilted toward smaller and more fuel-efficient cars, reported a sales increase for June -- slightly over 1 percent. Honda car sales were up nearly 20 percent, truck sales down 24 percent.
Elsewhere, the picture was far worse. Nissan Motor Co. reported sales off nearly 18 percent. Sales at Ford, which still relies on trucks and SUVs, plunged almost 28 percent. And Chrysler LLC took a huge hit -- down nearly 36 percent.
To help boost sales, Chrysler said it would extend its offer of $2.99-per-gallon gas through July 31. It had been scheduled to expire July 7. Chrysler pays the difference between $2.99 and the pump price for 12,000 miles a year under the offer.