The board of directors of Anheuser-Busch Cos. Inc. on Sunday accepted a sweetened $52 billion takeover offer from Belgian brewer InBev SA, according to a joint press release.
The deal, which is subject to shareholders' and regulators' approval, would create the world's largest brewer and create the fourth-largest consumer product company worldwide.
"This combination will create a stronger, more competitive global company with an unrivaled worldwide brand portfolio and distribution network, with great potential for growth all over the world," Carlos Brito, CEO of InBev, said in the statement.
For InBev, the maker of Stella Artois and Beck's, the deal gives an aggressive company an iconic beer brand -- Budweiser -- to sell into emerging markets where it has already established a firm footprint.
InBev is the world's second-largest beer-maker behind SABMiller. Anheuser-Busch is by far the largest brewer in the U.S. with more than 48 percent of the market share.
Brito will be chief executive officer of the combined company, which will be named Anheuser-Busch-InBev. Shareholders will receive $70 a share, a $5 increase over the offer Anheuser-Busch rejected in June.
It wasn't immediately clear how long approval might take. Several Missouri politicians have expressed concerns about the merger -- especially how it would affect the approximate 6,000 people employed by Anheuser-Busch in St. Louis.
InBev said it plans to use St. Louis as its North American headquarters, and that it will keep open all 12 of Anheuser-Busch's North American breweries.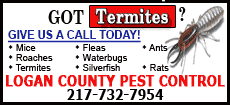 InBev announced its intent to try and purchase Anheuser-Busch on June 11. The Anheuser-Busch board initially voted against the merger, calling the initial $65 per share offer too low.
That prompted much squabbling between the companies over the past few weeks. InBev filed a motion seeking the removal of all 13 Anheuser-Busch board members; Anheuser-Busch filed suit calling the InBev effort an "illegal scheme" that threatened to defraud Anheuser-Busch shareholders. Among other things, the suit noted that InBev failed to disclose it operates a brewery in Cuba.
Few products are associated with America as much as Budweiser. Its Clydesdale horses are fixtures of Super Bowl ads, and even the label is red, white and blue, with an eagle swooping through the "A."
"This agreement provides additional and certain value for Anheuser-Busch shareholders, while enhancing global market access for Budweiser, one of America's true iconic brands," August Busch IV, Anheuser-Busch president and CEO, said in the statement.
The merger, if completed, also will bring to an end a name synonymous with St. Louis. From college buildings to theme parks to offices to the stadium where the Cardinals play baseball, the Busch name is virtually everywhere in the Gateway City.