"The oil market right now is fundamentally tight, which is why prices have been high and volatile," said David Moore, a commodity strategist with Commonwealth Bank of Australia in Sydney.
In late afternoon trading in Singapore, light, sweet crude for August delivery was up 18 cents at $145.36 a barrel in Asian electronic trading on the New York Mercantile Exchange.
The contract rose 10 cents in Monday's floor session to $145.18 a barrel, just over a dime short of the all-time settlement high.
Threats to supply in Brazil, Iran and Nigeria have been keeping oil near the record levels hit last week.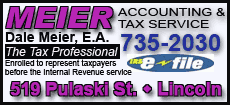 A five-day strike by Brazilian oil workers that began early Monday has cut the production of Petroleo Brasileiro SA, or Petrobras by about 4 percent, according to the state-run oil company. Oil workers are striking at 33 rigs in a dispute over pay but only two rigs were totally stopped, Petrobras said.
Petrobras produces about 1.6 million barrels of oil a day. It is estimated to be the world's sixth largest oil company in terms of market capitalization.
Also, tensions remain between Iran and the U.S. and Israel over what the two allies say are Tehran's suspicious nuclear programs. Investors worry that any worsening of the standoff has the potential to disrupt shipments from OPEC's second-largest oil exporter.
Still, some analysts say they expect an easing of pricing later in the second half of the year.
Oil prices that have doubled in the past year have begun to weaken demand, said Moore.