Heat kills
Kids in cars

Send a link to a friend
[July 18, 2008] Each summer we hear very disturbing reports of children injured or even killed from overheated temperatures after being left in a vehicle unattended. A recent poll by National Safe Kids Campaign and General Motors concluded that one in five young parents still believe it is acceptable to leave children alone in or around a motor vehicle. However, an average of 33 children died per year from 1998-2004 from heatstroke after being left unattended in a vehicle. How could this be acceptable?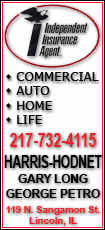 On an average summer day, temperatures of only 60 degrees can reach potentially deadly levels within just minutes. The heat is more dangerous to a child than an adult. When left in a hot vehicle, a child's core body temperature rises three to five times faster than an adult's. This is extremely dangerous, considering children are more susceptible to brain damage and death in these very high temperatures. The vehicle interior is another danger; some parts in a car can reach high temperatures faster and then circulate this heat throughout the rest of the vehicle.

If you are still not convinced, know that it is also against the law! Illinois law states: "A person commits the offense of endangering the life or health of a child if he or she leaves a child unattended in a motor vehicle. Unattended means either (i) not accompanied by a person 14 years of age or older; or (ii) if accompanied by a person 14 years of age or older, out of sight of that person."
A violation of this law can result in a misdemeanor and a fine, or even a felony and jail time!
Tips to be safe:
Plan ahead to use drive-through services where available, such as pharmacies and banks. Search the Internet to help you find convenient drive-through services in your area.

Call dry cleaners and other businesses to schedule pickup and drop-off services at your vehicle.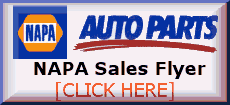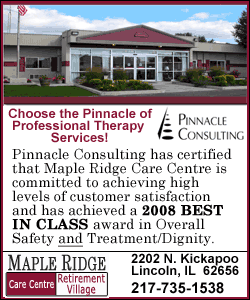 If dropping children off at day care and school, make sure the school-aged child goes with you into the day care center.

Use your debit or credit card at the gas pump.

Ask grocery store clerks to load your bags into your vehicle and return the grocery cart.

Arrange a baby-sitting co-op with your neighbor to give you an hour to run errands. Remind yourself that you have a child in the vehicle by placing your purse or briefcase in the back seat, so that when you get out, you will have to get into the back seat.

If you find a child in a parked car, make sure to call the police. If the child is safe, wait for the parents or caregiver to return to the vehicle if you can. However, if you feel a child is in danger of heatstroke, get air to him or her, even if a window needs to be broken.
[Text from file received from Logan County Health Department]