Tonight, Emden's homecoming weekend opens with their popular chicken dinner at the Community House. This event typically brings out the most people.

Wonderful fried chicken is served with all the right trimmings: mashed potatoes, green beans and pie.

The New Salem Opry is contracted for the evening every year. Loudspeakers carry their performance up and down the street for all to hear while sitting out for an easy visit with friends and neighbors.

This dinner this year comes with a caveat. In its long history it has always been prepared by the Ladies Auxiliary. In days gone past, the women would gather together and kill fresh chickens for the meal. That hasn't happened for a while, and the auxiliary has now gotten a little thin on help.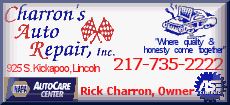 Cheryl Ruben said that it would be the FFA preparing the chicken this year. There's been some wondering how the chicken is going to turn out. Can they match those ladies of history who did it for so many years?
Ruben laughed and said that the chicken would be the same, as it is the same person doing the frying. Sounded like she knew something about that.
Dinner begins at 4:30 p.m. on Friday
Of course Summertime Fun Amusements is set up with rides for the family and will be open from 5 till 9 p.m. on Friday and Saturday.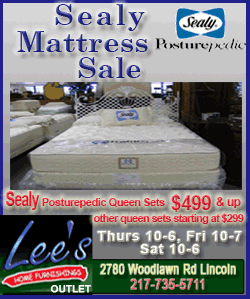 Saturday is a busy day in town, starting at 7 a.m. with a 5K race. For those not as adept at running a long distance, there also will be a one-mile fun run just to get the muscles loose for a long day of community fellowship and entertainment.
Saturday from 8 a.m. to noon will be the hours for the townwide garage sale, and you all know you can never have enough stuff.
All day there will be a craft show and sale, with a car show from 9 a.m. till 4 p.m.
For those future farmers, there will be a kiddie tractor pull at 10 a.m.
No celebration could be complete without a parade, which will start at 2 p.m.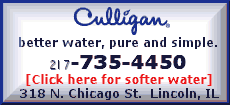 At 4:30 the Hartem Boosters Club will serve up a fish supper so you can fill up before another stage show at 7:30, featuring the Dynamics.
The weekend will finish on Sunday with a combined church service at 10:30 a.m.
There is so much more, so we recommend you just plan to spend the day or days in Emden this weekend and enjoy the activities.
[LDN]