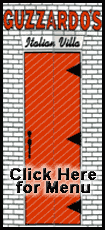 When his shoes are ready, Diers is ready. He will begin the St. Jude Run in Memphis on July 30 and finish up in Peoria on Aug. 2.

Whether jogging down city streets with his trademark headband, or pumping his bicycle through the town, Jon has been a fixture using foot power throughout the city's streets for over a decade.

Hot days don't deter Jon from getting in his running. Rain, cold or snow rarely stop Diers from taking off on foot or on wheels to keep himself ready for the rigors of long-distance running, "within reason," Jon cares to point out.

It is obvious in a day of high gas prices and individual refusal to leave one's car or truck in the driveway that Diers doesn't follow that rule. If the destination is anywhere within the city and sometimes farther yet, foot or bicycle power is good enough for Jon.

With pride he mentions that in five years he has posted only 3,000 miles on his pickup. "Sometimes I have to go out of town," he apologizes.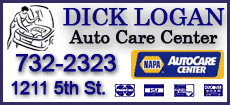 Jon has made a cart/rickshaw-type contraption that can easily be bolted onto the back of his bicycle to help when he goes grocery shopping or to buy other goods that aren't easily held while riding a bike. Pointing at the homemade cart, he boasts, "It can hold a hundred pounds of groceries, easy."
Getting into "Ironman" shape has served Diers well as he has branched out into competing in long-distance running. He has run, and finished, two Chicago marathons as well as several half-marathons in the last few years. Normally these remarkable feats would stand on their own merits. In Jon's case, being 66 years old, they demand even more respect.
Diers, a retired carpenter, isn't what one would call a health fanatic. He enjoys good food and beverage. His recent life as a runner has more to do with staying in shape and being healthy than it does with trying to break a world record.
As a young man, he played football and baseball in high school, not track. When he and Jane, his wife of 35 years, became involved in the raising of their five children, there wasn't much time for running distances. He exchanged that sport for running after five children who all had their own shoes to break in. He only ran occasionally during the '70s to stay in shape.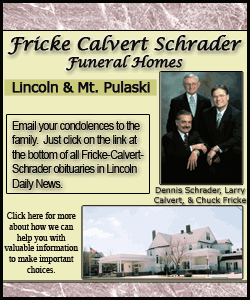 When their daughter Neely became a track star at the high school, Jon decided to get back into running. He smiled with a father's pride as he admitted he never did beat his daughter in a race.
With the children all on their own, Jon decided to begin finding his potential as a runner. It has been this active motivation to use his own power rather than horsepower that has him being admired by peers, who can't fathom doing what Jon does.
Diers' weekly regimen includes runs of three to five miles, three times a week, and a run of six to 12 miles, once a week. The bike comes in whenever he has something he needs to bring back and he needs a break from the rigors of running.
Yes, not too many 66-year-olds would consider bicycle riding a break from physical exertion, but Jon does.
Asked what his goals are as a runner, Jon said, "This isn't about competition. This is more a Don Quixote sort of thing. I can never win one of these marathons, but the fact that I can do this and finish these races is a win in itself."
Diers made the Memphis to Peoria Run sound as if it was not that exhausting, explaining that he and his team members would only run two three-mile segments every eight hours, then they would be off eight hours before running another six miles, until on the fourth day the caravan would end up in Peoria.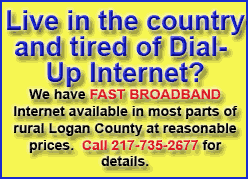 This will be the 12th year Jon has been involved with a St. Jude Run, and he takes pride in his help of the Peoria center, which aids sick children at no cost to their families. "I believe it is one of the best causes there is," he said. "I'm glad to help and be a part of this."
For everyone in their 60s who can only imagine doing what Jon does, finishing first isn't what makes him a winner. Finishing at all, does.
Runners are sponsored by individuals, and any amount is encouraged. Jon wanted to let everyone know that if they want to contribute to this year's St. Jude's runners, they can contact him at 217-732-1326.
[By MIKE FAK]