State public health department confirms additional measles cases in Illinois
Public health director stresses the importance of vaccinations

Send a link to a friend
[June 02, 2008] SPRINGFIELD -- The Illinois Department of Public Health confirmed a total of seven measles cases in school-age children in DuPage County as of Friday morning. Although the investigation of those cases and people close to them is ongoing, it does appear that these children did not receive adequate vaccinations. Immunization coverage levels among public and nonpublic school children in Illinois have been reported at 98 percent for the 2007-08 school year. The Illinois School Code, however, allows exemption from immunizations for religious or medical reasons.
"There is a small but growing number of people choosing not to vaccinate their children. I want to stress the importance of vaccinations, as they are the best defense against illnesses, like measles, which in severe cases can lead to death," said Dr. Damon T. Arnold, director of the Illinois Department of Public Health.

Measles is very infectious and is often misdiagnosed, particularly when many physicians have had little experience diagnosing and recognizing the disease. Measles itself is unpleasant, but the complications are dangerous. Of the people who get the disease, 6 percent to 20 percent will get an ear infection, diarrhea or even pneumonia. In some rare cases, a person may suffer encephalitis, an inflammation of the brain.
Measles should be suspected in any patient with a fever, rash and the three "C's" -- cough, coryza or runny nose, and conjunctivitis or red, runny eyes. Patients suspected of having measles should contact their physician for further evaluation and testing -- which should be done prior to visiting the doctor, to help prevent the spread of disease. Measles cases should be reported to a local health department as soon as possible -- within 24 hours.
Although measles is no longer a prevalent disease in the United States, it is in most countries of the world, including some countries in Europe. Worldwide, 20 million cases of measles still occur each year, and the disease is a significant cause of vaccine-preventable death among children. As of May 23, the Centers for Disease Control and Prevention had confirmed 103 cases nationwide, which is the highest number of cases for the same time period since 2001.
The 2008 upsurge in measles cases serves as a reminder that measles can still be imported into the United States and result in outbreaks unless population immunity remains high through vaccination. Many cases are related to travel to areas in Europe that have also seen an increase in measles activity.
Health care providers should advise patients who travel abroad of the importance of measles vaccination and should consider the diagnosis of measles for people who have traveled abroad recently or have had contact with travelers. Diagnosis of measles should also be considered in people who experience an illness with fever and rash and have not been adequately vaccinated. Since 1993, the largest outbreaks of measles in the United States have occurred in populations that refuse vaccination for religious or personal belief reasons.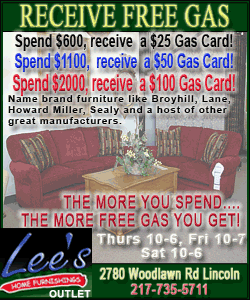 Children and adults should be up to date with their immunizations, since measles is preventable by vaccination. If you or anyone in your family does not have documented immunity against measles, contact your physician for appropriate vaccinations.
All children should receive two doses of MMR vaccine. The measles vaccine is administered as MMR, a combination vaccine that provides protection against measles, mumps and rubella. The first dose is recommended at 12-15 months of age and the second dose at 4-6 years of age. The MMR vaccine is strongly endorsed by medical and public health experts as safe and effective.
All adults born during or after 1957 should receive at least one dose of vaccine unless they have documented evidence of measles immunity (a blood test or a physician's documented diagnosis of measles). Two doses are recommended for all international travelers, health care personnel, and students at secondary and postsecondary educational facilities. Infants 6-11 months of age should receive one dose prior to travel abroad.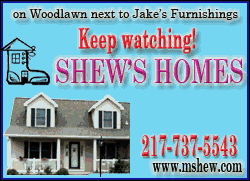 If you or anyone in your family exhibits the symptoms of measles, contact your physician or local health department for further evaluation and information prior to visiting, to prevent potential spread of disease.
To report a case of measles, contact your local health department as soon as possible.
Further information regarding measles can be accessed at http://www.cdc.gov/
vaccines/vpd-vac/measles/.
[Text from Illinois Department of Public Health file received from the Illinois Office of Communication and Information]