But when Bustos realized the traditional farming techniques he was using could harm his children's health, he went organic 15 years ago. Now, Bustos said he has found an even safer method -- vegan organic farming without any animal fertilizers or byproducts.
Much like certified organic farmers, veganic farmers use no synthetic chemical fertilizers, pesticides, herbicides or genetically modified ingredients. Veganic farmers take it to another level by not using any manures or slaughterhouse byproducts. They don't even use organically approved pesticides.
Salmonella and e-coli are bacteria that live in the intestines of livestock and are present in their waste. Livestock waste, or manure, can be used to fertilize fields, potentially contaminating crops with the disease-causing bacteria.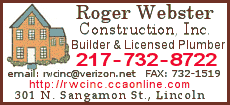 Crops can also be contaminated by contact with infected animals or their byproducts, including bone meal and blood meal, which are used as fertilizer as well.
Veganic farmers use crop rotations and composted plant matter -- or "green manure" -- to fertilize their crops.
Bustos, 51, was inspired to pursue veganic farming four years ago after listening to then-U.S. Secretary of Agriculture Mike Johanns speak.
"He was talking about ways to protect the safety of our food system, but to me you still have things like e-coli and salmonella from manure (fertilizer)," Bustos said. "Now, I use no manures, no bone meals, blood meal, no pesticides, nothing."
The method, also called stock-free farming, is an emerging concept in the United States.
Stephane Groleau, co-founder of the Veganic Agriculture Network based in Quebec, Canada, said he's aware of only a dozen veganic farms or gardeners in the U.S. He said the farming method is more popular in England and Europe because of lack of available land for raising livestock and concerns over livestock diseases transferring to humans.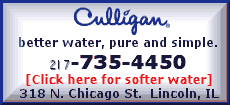 "In Europe, what we see is they import a lot of their meat and they don't have as many animals on their land. And animals require a lot of space, so if you have just a small holding, it's very demanding for the farmer," Groleau said.
Veganic farmers in the U.S. are motivated by the need to protect the environment and human health, said Ron Khosla, who operates the 77-acre vegan organic Huguenot Street Farm in New Paltz, N.Y., with his wife.
Khosla said the primary source of nutrients on many organic farms in the country comes from manure from confined animal operations, or what he calls "factory farms."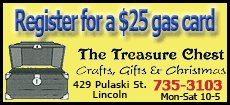 "You think you are getting these clean happy vegetables, but more often than not they're grown in waste from factory farms," he said. "The animals ... were fed non-organic feed laced with hormones and antibiotics. Those products bio-accumulate in the animals and it's present in their waste as well."
Both Kholsa and Bustos said they have a strong customer base that seeks out their produce because of the vegan growing philosophy as well as a growing awareness about food production.
"Customers are becoming more aware about how their food is grown and the practices by the farmer who's growing it," Bustos said. "It's the customers that are encouraging us to find ways to become more environmentally conscious and efficient."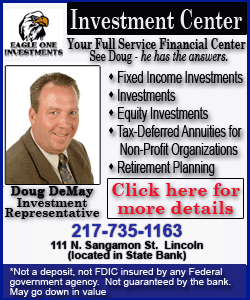 Veganic growers say their methods reduce environmental impact by using less land, conserving water and producing fewer greenhouse gas emissions.

The practice, they say, is also cheaper than traditional farming and organic farming.

Experts say veganic farming has yet to be proven as the silver bullet to better growing practices because of its obscurity on the American farm scene.

"It's a new enough concept that benefits haven't been demonstrated one way or the other, either economically or from a quality standpoint," said Charles Martin, assistant professor at New Mexico State University's Sustainable Agriculture Science Center.

Though misapplied animal manure can cause crop contamination, it is no more common than other possible ways for salmonella or e-coli to appear in the food supply, said Billy Dictson, director of the Office of Biosecurity for the Southwest Border Food Safety and Defense Center.
"Contamination can happen anywhere, from the field to transportation to field workers to people that come in contact (with produce)," Dictson said.

Walter Goldstein, research director for the Michael Fields Agricultural Institute in East Troy, Wis., said animal manure has proven quality benefits when growing crops. He said ruminant manure lasts longer in the soil and releases less carbon back into the air than green manure.

"The optimal farm is where livestock are integrated into the land, not separated from it," Goldstein said.

Farmers can be certified as veganic by meeting standards set by the Soil Association Certification Ltd. in England. However, Khosla is working on veganic standards for American farmers through his organization, Certified Naturally Grown, based in Stone Ridge, N.Y.

"Since it is not mainstream, we have to find a way for farmers and consumers to exchange knowledge and provide information for farmers to convert to veganic farming," Groleau said.

___

On the Net:

Veganic Agriculture Network: http://www.goveganic.net/

Vegan Organic Network: http://www.veganorganic.net/

Certified Naturally Grown: http://www.naturallygrown.org/

Michael Fields Agricultural Institute: http://www.michaelfieldsaginst.org/

[Associated Press; By MELANIE DABOVICH]

Copyright 2008 The Associated Press. All rights reserved. This material may not be published, broadcast, rewritten or redistributed.