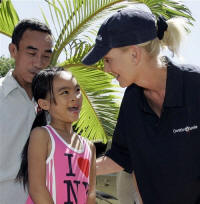 Cindy McCain in Vietnam on cleft palates mission

Send a link to a friend
[June 19, 2008] NHA TRANG, Vietnam (AP) -- Cindy McCain ranged far afield from the U.S. presidential campaign trail Thursday to showcase her charity work helping Vietnamese kids born with facial deformities.
McCain has made several trips to Vietnam, where her husband, Republican Sen. John McCain, was shot down during the Vietnam War and held for more than five years as a prisoner of war.
She visited the coastal town of Nha Trang where about 100 children born with cleft palates and cleft lips were awaiting free plastic surgery provided by the U.S. charity Operation Smile. The operations will take place on one of the U.S. Navy's floating hospitals, the USNS Mercy.
"This is what I do, and this is what revitalizes me, personally," she said. "The campaign is extremely important, of course, but this is also important to me, and so you try to balance everything."
Cindy McCain has been actively involved with Operation Smile since 2001 and is a member of its board of directors.
She has a special connection to Vietnam because she and her husband first helped a baby, Phuoc Thi Le, receive reconstructive surgery on her cleft palate and cleft lip in 1997 after a chance meeting with the girl's uncle in Arizona. Cindy McCain reunited with Le, now 11, during her one-day visit.
The McCains later adopted a daughter from Bangladesh who also was born with a facial deformity.
"When you see a child anywhere, say a child that doesn't have food or a child with a cleft palate who's been kept in a back room because the family is embarrassed or whatever it may be, it takes you back to really what's basic and what's really important," Cindy McCain said.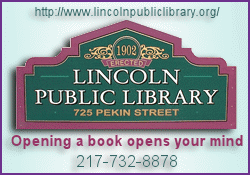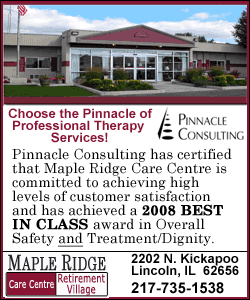 Before returning home, Cindy McCain was expected to stop in Thailand on Friday to meet with officials from the U.N. World Food Program to discuss ongoing relief operations in neighboring Myanmar. The military-run country is recovering from last month's cyclone that killed more than 78,000 people and left another 56,000 missing.
Cindy McCain said she didn't bother applying for an entry visa, because she knew the government would likely deny it. She has visited Myanmar twice.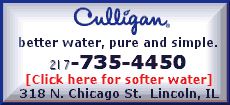 "It's just a terrible group of people that rule the country, and the frightening part is that their own people are dying of disease and starvation and everything else and it doesn't matter," she said. "I don't understand how human life doesn't matter to somebody, but clearly, it doesn't to them."
She also plans to visit Cambodia to participate in charity work there.
[Associated Press; By STEPHANIE NANO]
Copyright 2008 The Associated Press. All rights reserved. This material may not be published, broadcast, rewritten or redistributed.