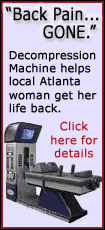 The commission voted 5-0 that the U.S. industry was being harmed by the import of circular steel pipe. The decision marked the first time a U.S. industry has won a decision to impose tariffs on a Chinese product based on the argument that the Chinese government was unfairly subsidizing a Chinese industry.
The commission ruling means penalty tariffs ranging from 99 percent to 701 percent will be imposed on Chinese imports of circular welded pipe, a form of pipe used in a variety of construction jobs, such as home plumbing and sprinkler systems.
For more than two decades, the U.S. government had refused to consider subsidy cases against the Chinese government because China was classified as a non-market economy.
However, the Bush administration, facing increasing anger over soaring trade deficits with China, reversed course last year and announced it would treat China in the same way as other countries in disputes involving government subsidies.
The pipe case is the first to clear all the government hurdles for the tariffs to go into effect. Last year, the Commerce Department imposed penalty tariffs on imports of Chinese glossy paper, but the trade body blocked the tariffs by ruling that the domestic industry had not proven it was being materially harmed by the imports.
In the pipe case, the Commerce Department found that the Chinese government was providing unfair subsidies. It also found that the pipe was being sold in this country below the cost of production, a practice known as dumping. The penalty tariffs for the government subsidies, known as countervailing duties, and the antidumping tariffs were upheld by the trade commission vote.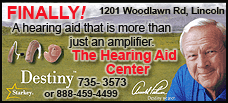 Chinese exports of circular pipe have exploded since 2002, rising from 10,000 tons that year to 750,000 tons in 2007. The U.S. industry said the increase in imports had resulted in the loss of 500 pipe worker jobs, representing about one-quarter of the work force.
Plants making circular welded pipe, also known as standard pipe, are located in 13 states - Pennsylvania, Ohio, Illinois, Arkansas, Texas, Missouri, Alabama, Kansas, California, Wisconsin, Iowa, Tennessee and Arizona.
The case before the government was filed by six pipe producers and the United Steelworkers union, whose president, Leo Gerard, called the commission ruling a major victory that should send a clear message to China and to politicians in this country.