County: Monsanto wins county approval for enterprise zone
Financial planners anticipate return to solid figures
Shared mutual aid between Logan County and Macon County helps with Adams County flooding

Send a link to a friend
[June 21, 2008] A request from Monsanto for inclusion in the Lincoln and Logan County Enterprise Zone moved another step forward at this month's adjourned Logan County Board meeting.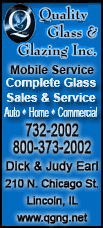 Monsanto asked for the designation for their Farmer City and Illiopolis sites, mainly in order to take advantage of the relief that it provides from a natural gas tax that the state imposes on large users.

The full board was in attendance and the measure passed 12-0.

The request must still be approved by the city of Lincoln, DeWitt County and Sangamon County as well. Then it will be submitted for state approval.

*

Finance chairman Chuck Ruben announced that the county's auditors from Clifton Gunderson are back in Logan County offices finishing fieldwork for the 2007 audit. The work is expected to be completed by August and would finish three audits in one year's time.
An accounting system that led to the problems was ditched at the close of the last fiscal year and replaced with a more commonly used government accounting system for this fiscal year, which began on Dec. 1, 2007.
The figures from each previous year's audit are used to steer financial decisions for the next fiscal year. The planning begins in July when department heads assess their needs and then present them to the finance committee. The committee begins the process in August.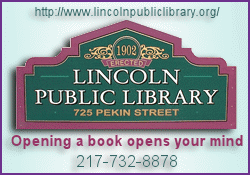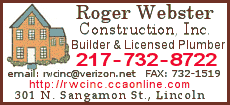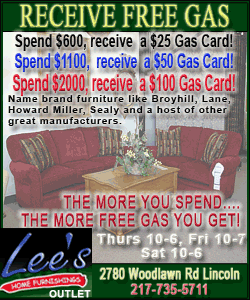 The county government accounting is quite complex. There are departments that overlap funding and expenses with other entities; for example, the highway department shares financial responsibilities with the state and townships. There are agencies that have mixed financial crossover, such as shared expenses with the Logan County Emergency Management Agency. Grant funding is sometimes channeled through the county general budget.
Add to that, anticipated revenues may fall short of expectancy; property taxes don't always come in as expected; and unanticipated emergency expenditures may be needed. There is a lot of potential flux.
Due to the lack of having an up-to-date audit in hand, "nervous" was the word that was often used by the county's financial planners when they have prepared their budget in the past couple of years. Come August and September, this year could be different.
*
Dan Fulscher, Logan County Emergency Management Agency director, told board members that through a mutual aid agreement, Logan County has agreed to be on standby for Macon County. The Macon County director, Phil Anello, was called to assist with the flooding at Quincy, in Adams County.
[By JAN YOUNGQUIST]
Past related article