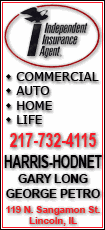 New county seal to be part of kiosk
The creation, or re-creation, of the seal began when Main Street Lincoln requested a copy of the county seal to place on a new kiosk that will soon be placed outside the courthouse.
When officials were asked if anyone had a copy of a seal, no one could remember ever seeing one, other than the one laid in the floor of the courthouse. You have to go up stairs -- the more flights the better; third floor is best -- and look down through the center. From there you will see the detailed, distinctive pattern of the county seal created by mosaic tiles that encompass the entire center area of the courthouse rotunda floor.
Local artist and photographer Adam May was commissioned to create the seal. He shot pictures of the seal on the floor and then developed the image from there.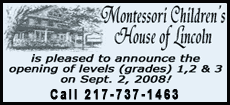 Dick Logan made sure that each of the board members received copies of the new seal. County department heads will each receive a copy as well.
Logan County Clerk Sally Litterly was excited about the new emblem. She said that it would go on her office's letterhead and be used for all her official correspondence.
It was undecided just how many other uses the emblem might also have, but you could see people were thinking.
Kiosk under development to promote ties to Abraham Lincoln
The kiosk will be located outside the Logan County Courthouse. It will be stocked with information about Abraham Lincoln and how to tour the local sites. There will be brochures with GPS coordinates, a cell phone-based interpretive journey, informational signs, portraits of Lincoln and reproductions of Lloyd Ostendorf paintings.
Funding for the project has been provided by a grant from the Illinois Abraham Lincoln Bicentennial Commission.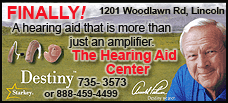 This year's local events leading into the bicentennial year
As the first and only city named for Abraham Lincoln before his presidency, and as a key place where Lincoln traveled and practiced as a lawyer, Lincoln and Logan County wish to lead the nation in celebrating Abraham Lincoln's 200th birthday, which takes place in 2009.
Abraham Lincoln Bicentennial activities this year include Heritage Days activities and a 150th anniversary re-enactment of when Abraham Lincoln stopped by via train to deliver a campaign speech.
Thursday, July 3, at Latham Park
5-7 p.m. -- Ice cream social featuring Mary Todd cake
6 p.m. -- "Abraham Lincoln Reflects on Gettysburg," the 145th anniversary, with Max and Donna Daniels representing Mary Todd Lincoln and Abraham Lincoln
6:45 p.m. -- "Lincoln in Logan County," a PowerPoint presentation by Paul Beaver and Ron Keller; across the street at the Lincoln Woman's Club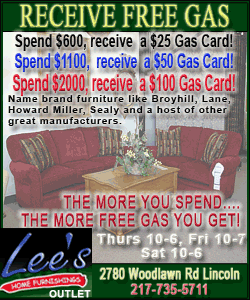 Sunday, July 20, 2-3:15 p.m., on the Postville Courthouse lawn
Come hear stories just as Abraham Lincoln would have told them, just where Abraham Lincoln once stood. Lincoln practiced law at the Postville Courthouse.
Brian "Fox" Ellis is an engaging storyteller who will bring the stories of Abraham Lincoln and his relationship with Lincoln, Ill., to life. The performance is a mix of true stories along with jokes and stories that Lincoln himself told.
Bring a chair or blanket and enjoy the afternoon on the lovely historic courthouse grounds. This is a free event.
Wednesday, Aug. 27
Re-enactment of when Abraham Lincoln christened the city of Lincoln. This event is held at the same location as the original site, at the Lincoln depot.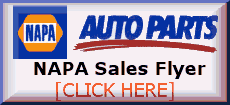 Thursday, Oct. 16
A 150th anniversary re-enactment of when Lincoln made a stopover by train to speak. The 1858 rally took place on the Logan County Courthouse lawn. Activities include horse and carriage travel from the train station to the courthouse, reconstructed dialogue of known individuals from that time, and the speech given by Lincoln. Characters will be in period clothing and anyone with authentic clothing is invited to attend in dress.
About 5,000 were in the crowd that day, and organizers hope to see the same size crowd this time.
[By JAN YOUNGQUIST]
Related links
Past related articles