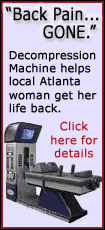 But even in this economy, he remains a self-described "candy snob."
"I'm serious when I say I'll pay a premium for my top favorites because in the grand scheme of things, it's only a few bucks," says Towne, a 37-year-old public relations consultant in Madison, Wis.
He's not the only one who's stuck on candy. Americans buy billions of dollars worth of the stuff each year -- with more than $29 billion in retail sales in 2007, according to the National Confectioners Association. That's about a 3 percent increase from the previous year.
That sizable sweet tooth is a big reason many analysts say the candy business is likely to fare better than other nonessentials in these economically trying times, even as prices for commodities such as sugar, milk and cocoa have risen.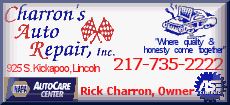 The bottom line is: As vices go, candy is still relatively cheap for most consumers.
"People may not be able to flip for Starbucks or even to go to McDonald's. But they have the ability to pay a dollar for a treat," says Jim Tillotson, professor of food policy and international business at Tufts University's Fletcher School.
Analysts at The Nielsen Co., which tracks consumer habits, go as far as calling the candy business "recession-proof," compared with other discretionary items, such as tobacco and carbonated beverages (though beer also tends to do well when the economy is hurting).
They note that consumers are cutting back on longer-distance shopping trips to save gas. As a result, they are spending more at drug and convenience stores with big, easy-access candy sections.
Then there's the "feel good" factor.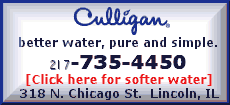 "A dollar candy bar treat in the face of filling up the gas tank for nearly $100 can be a powerful psychological motivator," says James Russo, vice president of marketing for Nielsen's food sector.
Candy's reputation for getting people through tough times is long-standing.
During the Great Depression a nickel chocolate bar was sustenance. Some had names such as "Chicken Dinner."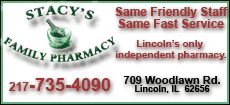 "Candy bars, during the Depression, were really America's fast food," says Steve Almond, author of "Candyfreak," a book that examines the economic history and allure of chocolate. "They were expressly marketed in a way that would suggest to people that this was a cheap meal."
Such strategies helped some candy makers and sellers weather those a weak economy.
One of them was the McKeesport Candy Co., a wholesaler in Pennsylvania that was established in 1927. Now the company does business on the Internet as Candyfavorites.com.
But even if consumers are willing to spend, this isn't an easy time for the candy industry, says Jon H. Prince, president of both companies.
"Are we going to say that business is easier now that gas is $4 a gallon? Probably not," he says, noting such factors as the cost of transporting candy.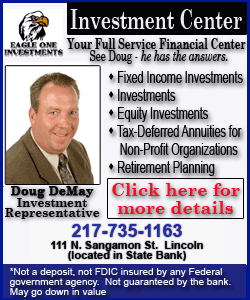 It's also a time when you're likely to see the biggest candy makers consolidating, much like the airline industry, says Pat Conroy, a consumer products expert at accounting and consulting firm Deloitte & Touche USA LLP. The rising price of ingredients is part of the issue.

Earlier this year, the Hershey Co., one of the nation's biggest candy makers, raised its prices and announced job cuts and a plan to close of several U.S. manufacturing plants, causing merger speculation.

And this spring, Mars Inc., the Virginia-based maker of M&Ms and Snickers, announced the purchase of Chicago's Wm. Wrigley Jr. Co., which is known for its Juicy Fruit and Doublemint gum, as well as Life Savers.

"Unless you have a very powerful niche, the worst place you want to be is in the middle (in size)," Conroy says. "That's the danger zone."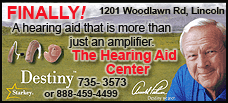 Still, he and others say the largest companies with dominant brands should do well, as will smaller specialty shops, which make the type of high-end chocolate stay-at-home mom Nancy Bason seeks out.

A recent craving prompted her spontaneous visit to Sarah's Pastries & Candies, a storefront and kitchen in Chicago's Lincoln Park neighborhood that specializes in French-style chocolates.

"I don't buy chocolate every single day," says Bason, who lives nearby. "So if I'm treating myself once a week, it doesn't seem like I really need to cut back because it's not an everyday purchase."

She says she's much more likely to forgo the expensive latte, and is also holding back on buying clothing and big-ticket items such as appliances.

Back in Wisconsin, Towne has found his own way to deal with his sweet tooth, while trying to keep his candy budget in check. He's asking friends to sift through the discount bins at a local drugstore chain for boxes of Chewy Lemonhead & Friends, a new favorite that's a variation on a candy classic.

"Pathetic? Perhaps," Towne says of his cost-cutting tactics. "But oh so delicious."

___

On the Net:

National Confectioners Association: http://www.ecandy.com/

[Associated Press; By MARTHA IRVINE]

Martha Irvine is an AP national writer. She can be reached at mirvine@ap.org or via http://myspace.com/irvineap.

Copyright 2008 The Associated Press. All rights reserved. This material may not be published, broadcast, rewritten or redistributed.