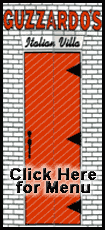 Though findings are due on durable goods orders, new home sales and domestic oil inventories, investors will likely focus on the Fed decision and the comments from policymakers about the economy and the threat of inflation.
Wall Street expects the Fed will stand pat on rates after cutting rates quickly earlier this year, and to signal it could start raising rates. But most market watchers contend the central bank is hesitant to begin hiking rates now, even with rising prices, because an increase could hobble the economy.
At its last meeting, in April, the Fed lowered rates by a quarter point, leaving the federal funds rate at 2 percent. When the central bank began its campaign to inject the economy with cheaper money in September the funds rate, which banks charge each other for overnight loans, stood at 5.25 percent. Policymakers were worried that tightening credit over fears souring mortgage debt would destabilize the economy.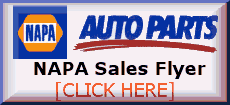 The Fed's decision is due at 2:15 p.m. EDT. Before then, investors expect to receive figures on May orders for durable goods and sales of new homes for May. The government is also expected to report weekly oil inventory figures, which could affect oil prices.
Dow Jones industrial average futures rose 52, or 0.44 percent, to 11,865. Standard & Poor's 500 index futures rose 7.20, or 0.55 percent, to 1,322.70, and the Nasdaq 100 index futures advanced 9.75, or 0.51 percent, to 1,921.25.
Bond prices fell. The yield on the benchmark 10-year Treasury note, which moves opposite its price, rose to 4.12 percent from 4.10 percent late Tuesday. The dollar was higher against other major currencies, while gold prices fell.
The run-up in oil has weighed on the stock market. The Fed's loosening of interest rates to help the economy has also weakened the dollar and helped push prices for oil and other commodities higher. Wall Street's pullback amid concerns about inflation and its effect on the economy has left stocks down 10 percent for the year and at their lowest levels since mid-March.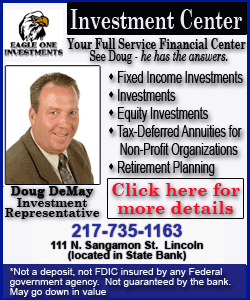 The rate hikes have also left other markets more attractive to currency investors than the U.S. In Europe, where higher interest rates offer better returns, European Central Bank President Jean-Claude Trichet said Wednesday he hasn't indicated that investors should expect a series of interest rate hikes in the coming months. While the ECB is expected to raise rates at its July 3 meeting, he said he wouldn't "precommit" to rate hikes beyond that.

In corporate news, Barclays PLC said it plans to raise $8.85 billion by issuing shares. The investments will come from the Middle East and Asia and will help the bank improve its financial position following losses in the U.S. mortgage market.

Overseas, Japan's Nikkei stock average slipped 0.14 percent. In morning trading, Britain's FTSE 100 rose 0.42 percent, Germany's DAX index added 0.89 percent, and France's CAC-40 was rose 1.04 percent.

___

On the Net:

New York Stock Exchange: http://www.nyse.com/

Nasdaq Stock Market: http://www.nasdaq.com/

[Associated Press; By TIM PARADIS]

Copyright 2008 The Associated Press. All rights reserved. This material may not be published, broadcast, rewritten or redistributed.