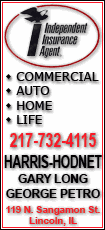 "As I've said before, the budget sent to me fails to meet the constitutional requirement that spending be matched by funding to pay for it, and it jeopardizes the state's ability to meet core responsibilities like teaching our children, providing health care and protecting the public," Blagojevich said.
The Illinois House still has until July 9 to follow the Senate's lead and approve sufficient revenue to pay for the spending included in their budget, the governor said.
"If they don't, I will not allow the people of the state to be pushed into uncertainty by putting off tough decisions until later in the year or asking lawmakers to start from scratch at the last minute. Instead, I'll use my constitutional authority to match spending to available funds. Reductions should not be made, because they will mean pain and harm in most areas, including those where we've worked hard to invest and make progress over the past few years," Blagojevich said, adding that lawmakers would be acting irresponsibly if they override the vetoes.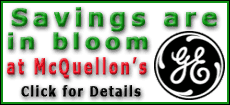 A lack of additional revenue would mean:
Significant reductions in staffing throughout state government at agencies such as the Department of Natural Resources, Department of Human Services, Department of Corrections and others.

Increased workload for Department of Children and Family Services caseworkers.

A $110 million reduction in education spending.

Nearly $260 million in reductions to social services programs. Over 100,000 individuals would see a reduction in services or access to community health and prevention services; 21,000 individuals with developmental disabilities living in the community would face reductions in service; mental health services and programs for individuals with developmental disabilities would be reduced; rates for foster parents would not increase.

A $257 million reduction to economic development and transit. More than 100,000 workers will not receive job-skills training, and state support for RTA fare subsidies for students and people with disabilities would be eliminated.

More than $600 million in health care reductions. This includes a $530 million Medicaid reduction, resulting in health care providers such as hospital and pharmacies waiting an additional 20 days for payment from the state, on top of the 70 days they already wait; 20,000 outpatients would not receive service at Oak Forest Hospital; and up to 10,000 uninsured residents who are unaware of their HIV status would not be identified and linked to health care.

More than $106 million in reductions to services for seniors and veterans. Expansion of the Elder Abuse Line would not be funded, despite a 25 percent increase in calls to the line since its inception. An additional 40-bed expansion at the LaSalle Veterans Home would not open.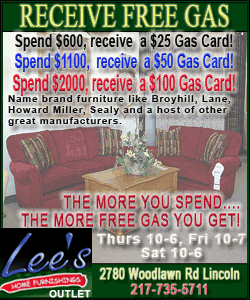 "Without new funding, the impact will be felt far and wide. It will mean the reduction of agriculture programs, mental health services and health care services. It will mean the loss of jobs during a time when people are already struggling to make ends meet," Blagojevich said. "That's why I hope the House will do the responsible thing and pass additional revenue sources."

To balance the operating budget, the governor called on the House to pass several key pieces of legislation previously approved by the Senate:

Passing the state's first capital plan in nine years will not only create more than 600,000 jobs and fix the state's aging infrastructure, but it will also generate additional resources, including an estimated $280 million in new tax and fee revenues, and will eliminate operating appropriations that are used to support projects in the capital bill, freeing up $320 million from the operating budget. (House Bill 1496 -- lottery; House Bill 2651 -- gaming; House Bill 4723 -- bond authorization; House Bill 6339 -- capital appropriations; House Bill 5618 -- hospital capital and urban economic development)

Pass fund transfers


The Senate's legislation will allow the state to transfer $530 million from other state funds into the general fund, as it did from fiscal 2003 through 2007. (Senate Bill 790)

Approve pension restructuring


By authorizing the issuance of $16 billion pension bonds, the state will not only restructure the 1995 pension funding plan, but will save the state $55 billion between now and 2045. This would result in more than $400 million savings for fiscal 2009. (Senate Bill 788)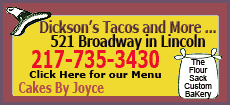 The governor urged the House to move swiftly in passing the legislation, stressing that the capital bill would immediately put people to work across the state in good, decent-paying jobs that will also improve the state's roads, bridges and transit systems.
"The solutions are right in front of us and can be approved quickly by the House," Blagojevich said. "They need to do the responsible thing by passing this legislation. Otherwise, all Illinoisans will feel the effects of hurtful budget cuts during these already difficult economic times."
[Text from file received from the Illinois Office of Communication and Information]
(See budget fact sheet.)
The Senate has taken responsibility for the budget by passing the necessary funding. The House should pass the same six bills to offset the $2 billion deficit. Without additional revenue for the upcoming fiscal year, the state must take action to balance the budget.

To prevent such action, the House should act immediately to pass the following bills:

Fund transfers: $530 million
Senate Bill 790 (Hannig) -- Provide $530 million in new revenue through the transfer of funds.
Pension restructuring: $400 million
Senate Bill 788 (Hannig) -- Allow for pension restructuring and save the state $55 billion.
Illinois Works package: $600 million
Total = $1.5 billion
___
The $2 billion deficit in the budget passed jeopardizes the state's ability to meet its core responsibilities, such as human services, social services, services to seniors and veterans, economic development, transit, environment, education, public safety, health care, and state government operations. Unless the House acts on the bills to provide new revenue and put people to work, action must be taken that will affect people across Illinois. The following will be unavailable as a result of House's inability to pass a balanced budget:
___
Here is a breakdown of the funding that will be unavailable:
Reduces services for the developmentally disabled:
Eliminates funding for the developmental disability system to address clients who are unable to access services due to lack of capacity. ($5 million)

Eliminates rate increase for nursing services for people with disabilities living in community-integrated living arrangements, who have not seen a dedicated increase since 2002. ($4.6 million)

Eliminates increase for Autism Project, holding program flat to the fiscal 2008 level.

Eliminates new funding for the "Money Follows the Client" federal grant award. ($500,000)
Reduces substance abuse treatment programs:
Eliminates expansion of addiction treatment services, a 2 percent increase to current capacity. ($3 million)

Eliminates funding for special populations like those coming out of prison and reduces current substance abuse treatment for non-Medicaid clients by 50 percent, forcing many low-income individuals to go without services. ($52 million)
Reduces mental health services:
Eliminates 50-cent per hour rate increase for direct care workers with mental health and developmentally disabled clients, whose providers have not seen a dedicated increase since 2002. ($27.5 million)

Eliminates funding to increase mental health service capacity, forcing providers to turn thousands of clients away due to lack of funding for services. ($3.9 million)

Eliminates funding to expand mental health services statewide, preventing expanding services into rural and underserved areas. ($2 million)

Reduction to Children's Mental Health Partnership means fewer children will have access to mental health programs. ($3 million)

900 fewer people suffering from mental health issues, HIV/AIDS or substance abuse will have access to affordable housing and needed services. ($4 million)
Reduces community social services:
Eliminates school-based health center expansion to 20 additional schools. ($2 million)

Reduces funding for the Chicago Area Project community services. ($2 million)

Reduces funding for rape prevention services. ($5.2 million)

Eliminates increase and 50 percent of current funding for domestic violence shelters, forcing providers to continue to face rising operations costs without any financial relief. ($11.4 million)

Eliminates funding for a new homeless youth shelter, housing and services program. ($1.6 million)
Includes 2 percent across-the-board reductions for Department of Human Services:
Over 10,000 individuals will face some loss in mental health services, including support for transportation, individual care grants, psychotropic medications, transitions from state hospitals and supportive housing. ($6.8 million)

21,000 individuals with developmental disabilities living in the community will face reductions in service. ($21 million)

Over 100,000 individuals will see a reduction in services or access to community health and prevention services, including access to infant mortality reduction, Teen REACH after-school programs, family planning, domestic violence shelters and services, teen parent services, a variety of community youth delinquency and juvenile justice prevention services, and homeless assistance. ($3 million)
Reduces child care services:
Reduction to child care means enhancements to quality, increasing subsidies for low-income families to enable them to work and other supports will not take place. ($10 million)

Freezes child care intake effective July 1. An estimated 3,000 children who would otherwise qualify will not have access to high-quality child care. ($20 million)
Reduces services to abused and neglected children in the state's custody:
The reimbursement to foster parents for caring for 14,000 children in the state will not increase to cover the higher costs of care. ($5 million)

Increases the number of children served by each DCFS and private agency caseworker. Instead of serving 15 children, with this reduction each caseworker will be required to serve 20 children. ($30 million)

Reduces funds for mental health hospital pre-screening for DCFS wards ($5.4 million)
Limits the transformation of the state's juvenile justice system:
Eliminates new specialized staff who would serve 2,400 youth leaving the Department of Juvenile Justice. ($2 million)

Eliminates 75 community treatment slots for youth with mental health and substance abuse problems who are leaving the department. ($3.2 million)
[to top of second column in this section]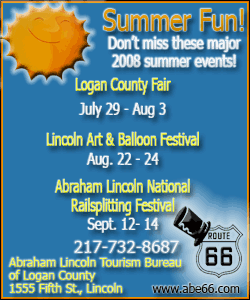 Seniors and veterans: $106 million
Eliminates a rate increase for adult day service centers that provide an opportunity for seniors to socialize, obtain medications, have nutritional meals and receive other services in a safe and secure setting. There has not been a rate increase since Jan. 1, 2003. ($4 million)

Eliminates expansion of the Elder Abuse Hotline. Abuse reporting has increased 25 percent since its inception. ($2 million)

Payments will be delayed up to two months for home care workers who provide essential services to 50,000 seniors annually. ($25.6 million)

Eliminates additional funding for the ombudsman program, which helps residents resolve complaints with nursing homes. ($450,000)

Eliminates funding to open an additional 40 new beds at the LaSalle Veterans Home. This means veterans will remain on the waiting list rather than having access to services. ($6 million)
Economic development and transit: $255 million
Eliminates state support for fare subsidies to the RTA for students and people with disabilities. ($37 million)

Eliminates state subsidies to Amtrak for the Chicago-Springfield-St. Louis, Chicago-Carbondale, Chicago-Quincy and Chicago-Milwaukee lines, which since 2007 have increased ridership from 42 percent to 67 percent, depending on the line. ($28 million)

Reduces funds to the minority trades program which would severely affect 14 existing nonprofit organizations that are working to give minority workers an opportunity to enter trades. ($3 million)

Eliminates duplicate school construction funding included in the capital bill. ($150 million)

Eliminates the Laptops for Schools program, also included in the capital bill. ($5 million)

Eliminates new grants to parks and museums. ($3 million)

Reduces operating and administrative expenses for the Abraham Lincoln Bicentennial. ($3.7 million)

Reduces job training grants by 50 percent. Eliminates or reduces grants, including Illinois Global Partnership, Illinois Manufacturing Association and various others. Eliminates or reduces funding for various business development programs. ($25 million)

Eliminates a new loan program for not-for-profit providers seeking to improve or expand facilities. This program mirrors a similar program included in the capital bill. ($3.5 million)
No additional funding will be provided for Illinois Cooperative Extension 4-H programs. ($7.23 million)

Reduces funding for research that could advance Illinois' agricultural practices. ($3.4 million)

Reduces funding for soil and water conservation districts, jeopardizing their work with farmers to prevent soil erosion, among other services. ($3.5 million)

Reduces funding for water quantity analysis, which aids in water supply planning and management. ($2.1 million)

Reduces grant increases for Illinois grape and wine industry, AgriFIRST, AgrAbility, and Agriculture Fair Act. ($1 million)
Eliminates new funding for financial assistance to low-income students through the Monetary Award Program, known as MAP. This means 2,200 low-income students will not receive state financial assistance to help them afford college and an additional 104,000 low-income students will not see an increase in their grants. ($18 million)

Eliminates grants for health services education. This program provides support for 8,000 current and 2,000 new students in vital health care education programs such as medicine, dentistry, optometry, podiatry, allied health, pharmacy and nursing at private universities. ($22 million)

Eliminates funding that expands the pool of diverse faculty, which will prevent over 150 minority students from receiving grant awards to enable them to continue their education to the doctoral level, creating a pool of qualified faculty candidates. ($2.8 million)

Eliminates funding to 26 different educational institutions for innovative and cooperative purposes. ($3.8 million)

Eliminates tuition support for over 21,000 secondary students who enrolled in a total of 11,000 different college-level courses to enable them to enroll early in college. ($2.8 million)

Reduces funding for the state's 39 community college districts, which serve the majority of students in higher education. ($10 million).

Reduces funding for universities, colleges, schools, hospitals, libraries and others that use the Illinois Century Network, a state-supported information technology network. This could reduce access to higher speed connections, increase costs for Internet bandwidth and challenge reliability of their networks. ($6 million)
Eliminates new Department of Corrections re-entry expansions ($9 million) including:

40 new Community Based Re-Entry programs, which allow former inmates to transition successfully back into society.

The new Women's Justice program, designed to divert mothers from incarceration and to keep them together with their children.

Eliminates grants to Cook County Boot Camp and Juvenile Temporary Detention Center, which includes funding that supports substance abuse, education and rigorous military-like boot camp training for approximately 200 nonviolent offenders to divert them from entering state correctional facilities. ($9 million)

Eliminates CeaseFire funding because the governor has proposed a comprehensive $150 million anti-violence program as part of the capital bill. ($6.25 million)
Increases the time health care providers such as hospitals and pharmacists will have to wait for payment from the state to an average of three months. ($530 million)

Eliminates funding for a cost-based rate adjustment to help nursing homes cope with costs. This means that nursing homes will have to wait a total of 102 days to be paid for serving low-income seniors. ($55 million)

No research money given for:

Amyotrophic lateral sclerosis, known as ALS or Lou Gehrig's disease

ALS Association of Illinois

Les Turner's ALS Foundation for research

Chronic kidney disease

Human Resources Development Institution for AIDS

There will be no increases in funding to local health departments. Underserved communities' local health departments will be forced to eliminate dental clinics. Over half of the 95 local health departments will be affected.

Adoption registry system will not be modernized.

Eliminates State Health Policy Center at U of I Chicago.

Reduces funding to the sole Poison Control Center in Illinois.

No uninsured families affected by AIDS will be assisted with custody planning and care.

Approximately 100-200 people who would have had access to medications through the AIDS drug assistance program will not have access because there will be no funding to expand eligibility.

Up to 10,000 uninsured residents who are unaware of their HIV-positive status will not be identified and linked to health care.

Eliminates health care grant that would have enabled Oak Forest Hospital to provide care to an estimated 20,000 outpatients. ($2 million)
State government operations: $130 million
Reduces funding for agencies' operations statewide:
Reduces funding for Department of Corrections operations. ($23 million)

Reduces funding for Department of Human Services operations. ($39 million)

Reduces funding for Department of Natural Resources operations. ($14 million)

Reduces funding for Department of Healthcare and Family Services operations. ($3 million)

Reduces other agency operations. ($15 million)
[Text from file received from the Illinois Office of Communication and Information]