Keep your child safe
Car seat use training and inspections offered Friday in Lincoln
Send a link to a friend
[June 26, 2008] The Logan County chapter of Safe Kids is offering car seat inspections Friday at Graue Chevrolet. Nationally certified child passenger safety technicians will perform the inspections and train parents and caregivers to install and adjust their car seats properly.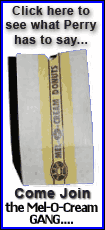 "Think of it as a private lesson in the correct use of your car seat," says Laurie McPherson, local chapter coordinator.

The Logan County chapter of Safe Kids is one of more than 300 coalitions and chapters across the country providing these services as part of the Safe Kids Buckle Up program. Since 1996, Safe Kids Buckle Up has inspected more than 600,000 car seats at more than 15,000 events and provided hands-on training to more than 9 million parents and caregivers.

Motor vehicle crashes are the leading killer of children under 14.

"Under Illinois law, all children under age 8 years must be restrained in an appropriate car seat -- whether in the family car, traveling with friends or relatives, or in a rental car or taxi," says McPherson.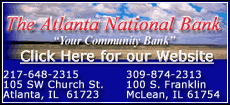 Properly used, a car seat reduces the risk of death by 71 percent for rear-facing infants and 54 percent for forward-facing toddlers; a booster seat reduces the risk of death by 59 percent for children ages 4 to 8.
According to the National Highway Traffic Safety Administration, approximately 73 percent of all child passenger restraints -- more than 80 percent of car seats and about 40 percent of booster seats -- are used incorrectly.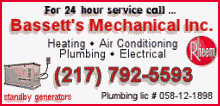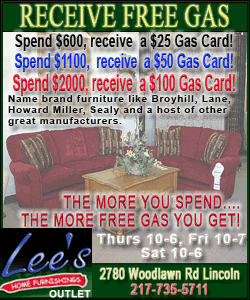 "It's a parent's responsibility to make sure a child's car seat is properly installed and adjusted. We're here to show you how," says McPherson.
Graue Inc. is located at 1905 North Kickapoo St. The inspections on Friday will be from noon to 4 p.m. on a drop-in basis. Just stop by. An inspection is free and usually takes 20 to 30 minutes. Bring your child and the owner's manuals for your vehicle and your car seat.
The Safe Kids organization works to prevent accidental childhood injury, the leading killer of children 14 and under. The local chapter is a member of Safe Kids Worldwide, a global network of organizations dedicated to preventing accidental injury. The Logan County group was founded in 2004 and is led by Logan County Health Department.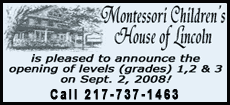 Safe Kids Buckle Up is a national program developed by Safe Kids Worldwide and sponsored by Chevrolet and General Motors to educate parents and caregivers about the importance of properly restraining children on every ride.
[Text from file received from Logan County Health Department]