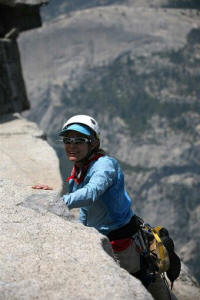 Transplant recipient completes Yosemite ascent

Send a link to a friend
[June 30, 2008] YOSEMITE NATIONAL PARK, Calif. (AP) -- A heart transplant survivor has added another first to her long string of mountaineering feats since getting a new heart 13 years ago -- a dangerous 2 1/2-day climb up the sheer, 2,000-foot face of Half Dome, Yosemite National Park's famed granite monolith.
Kelly Perkins, 46, and her husband, Craig, led by big-wall guide Scott Stowe, began the climb Thursday and reached the top of the iconic 8,842-foot-high dome Saturday afternoon.
The ascent completed an important circle for her. In 1996, 10 months out of the hospital with her new heart, she finished the first of many post-transplant climbs by hiking up the easier backside of Half Dome.
"I feel great. Physically, I feel I'm stronger than I've ever been," Perkins said by cell phone from the top of Half Dome. "It was a great full circle for me to climb the other side. It was a tricky climb, but it also was a very interesting and beautiful climb."
Since 1996, Perkins has become the first person with another person's heart to summit some of the world's best-known peaks -- California's Mount Whitney, Switzerland's Matterhorn, Japan's Mount Fuji, Tanzania's Mount Kilimanjaro and the face of Yosemite's El Capitan. She also climbed a remote peak in the Andes, near Argentina's border with Chile, and New Zealand's Mount Rolling Pin.
Perkins says she chose Half Dome for her latest climb "because it's broken in half but it still stands strong. There's a spirit-building message there. You may not be 100 percent, but you can still be as strong as others. I'm out there doing things and not worried about being within driving distance of the nearest hospital."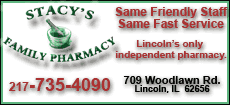 With each ascent, the 5-foot-2, 103-pound Perkins tries to get across the message that transplants can save lives and that transplant recipients can still lead active lives. She also wrote a book, published in 2007, about her struggles, achievements and goals.
Perkins' heart started failing in 1992 after she and her husband returned from a backpacking trip in Europe. The former Lake Tahoe resident, now living in Laguna Niguel, Calif., contracted a virus that made her so weak that Craig had to carry her around their home.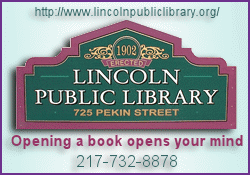 Found to have cardiomyopathy, which inflames heart muscles, Perkins got a new heart at UCLA Medical Center in November 1995 from a woman in her 40s who died in a fall from a horse.
Dr. Jon Kobashigawa, medical director of UCLA Medical Center's transplant program, said he knows of no other woman with a heart transplant who has achieved one high-elevation climb after another, as Perkins has. He likened her to "a type of Lance Armstrong."
Perkins faces problems not encountered by other mountaineers. Transplanted hearts usually lack nerves linking them to the brain, which means Perkins' heart doesn't know when her muscles need more oxygen. She suffers severe shortness of breath until she can establish a pace.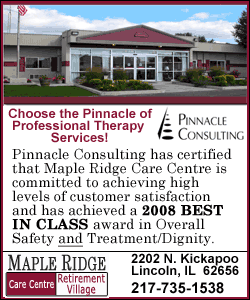 But Kobashigawa said Perkins, through an arduous exercise regimen, may have regrown some of those nerves, enabling a partial response to physical demands on her donor heart. "Sheer will" also is a key factor, he said.
On her ascents, she also has to bring something needed by few other climbers -- a backpack crammed with prescription drugs, medical supplies and blood-pressure monitoring gear.
"It's not that I'm a great climber or super-athletic," she said. "I just do my best. What it really represents is that I have the freedom and opportunity and good health to do this, to go out and fully live life, not sit back."
"Someone asked me how long I'm going to do this, now that I'm 46 years old. What am I supposed to do? Roll over and play dead? My time was up before. Now I'm fully functioning and stronger than I've ever been. I'm not slowing down in any way until my body finally tells me, 'No.'"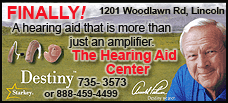 ___
On the Internet:
Kelly Perkins: http://www.theclimbofmylife.com/
[Associated Press; By BRENDAN RILEY]
Copyright 2008 The Associated Press. All rights reserved. This material may not be published, broadcast, rewritten or redistributed.