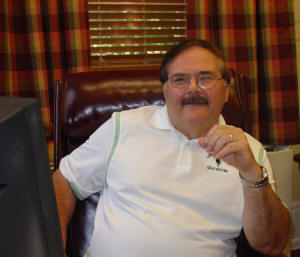 Lincoln College provost Zurkammer retiring

Send a link to a friend
[June 30, 2008] After 43 years of service at Lincoln College as an instructor and top administrator, provost Tom Zurkammer will retire at the end of August.
He really can't remember a time he hasn't been around Lincoln College.
After graduating from Lincoln High School in 1961, his future did not include continuing his education in Lincoln. "I was working downtown at Purcell's Book Store and didn't give Lincoln College much thought," Zurkammer said. "One day Norm Kaye walked in and told me that he wanted me to play for him next year and that I had better sign up,"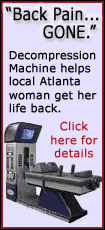 Zurkammer didn't foresee that he would stick around town after earning his associate degree from Lincoln College. He enjoyed the small private college atmosphere, so he continued his studies at MacMurray College in Jacksonville, where he was an NAIA all-American in both baseball and basketball in 1964-65.
After earning an undergraduate degree at MacMurray, it was fate that presented the opportunity to come back to his alma mater in Lincoln. "Coach (Bill) Wall asked me to be an assistant and I was going to work for him until the phone rang. It was coach (Chuck) Lindstrom from Lincoln College, who called to ask if he knew of anyone who could help with the Lynx athletic program," said Zurkammer. Coach Wall told Lindstrom that he had the perfect candidate who knew the game, as well as the locals, and the rest, as they say, is history.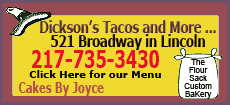 Zurkammer joined Lincoln College in 1965 and taught math and computer science as well as helping with the athletic program. He would later go on to coach the men's basketball team from 1967-1970.
Zurkammer said he has seen many changes over the span of his tenure, and most notably in the field of computer science. "I remember the early years when we had our Commodore computers and we had a memory upgrade from 16K to 32K, we thought we had died and gone to heaven. You have to understand that the mindset was why one would ever need more than that," Zurkammer chuckled.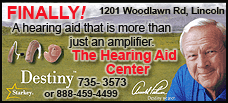 In 1982 Dr. Jack Nutt was selected the president of Lincoln College, and it was during this time that Zurkammer was named the dean of academic affairs. The transition from teacher to administrator wasn't a huge leap for him. "Jack would joke with me and call me his OJT dean, which stood for 'on-the-job training,'" Zurkammer said. "At the time I didn't know what to expect, but I did know I wanted to keep teaching one or two courses so I could stay involved with the students."
He acknowledged that being around college-age students has kept him young. "You are in the land of eternal youth and each year the students are the same age, so you don't feel like you are getting any older," said Zurkammer.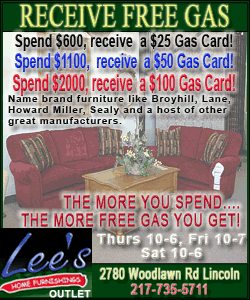 Many athletic enthusiasts from the area might recognize Zurkammer from his hobby of being a referee for the countless number of games and matches played throughout central Illinois. Zurkammer says he spent 35 years officiating for baseball, basketball, football, volleyball and softball. "That was the fun part for me: being around the kids and feeling their excitement of playing in the game," said Zurkammer, who said that he has officiated 17 state championships.
Current Lincoln College President John Hutchinson said he feels the college is losing a valuable employee and friend. "Zurkammer has served Lincoln College with brilliance and tremendous energy, touching and enhancing the lives of so many students and colleagues," Hutchinson said.
Zurkammer plans to spend time with his family, working on his home, reading and traveling, adding that his wife has been very supportive of his career. "My wife, Connie, and I want more time to enjoy our grandchildren," he said. "During my tenure Connie has been an integral part, attending countless social, sports, cultural and fundraising events."
Zurkammer described his departure from Lincoln College as bittersweet. "I have enjoyed so much the interaction that I have had with students, faculty, staff, alumni and community members that can only come from being in the position of provost at Lincoln College," he said. "I believe in what we do and how we do it here at Lincoln College, so my mixed emotions are only natural. But after being here this long, I can't imagine anything else."
[Text from file received from Lincoln College]