Tourism Bureau's Annual Dinner Set
Looking for Lincoln State Directors and New Lincoln Historical Project Writer to Be Recognized

Send a link to a friend
[March 04, 2008] On April 25, the Abraham Lincoln Tourism Bureau of Logan County will celebrate its annual dinner with an Abraham Lincoln Bicentennial theme. We'd like you to come and join us for this occasion at the Maple Club in Lincoln. The festivities will begin at 6 p.m. with a welcome and invocation, followed by a delicious buffet-style dinner. Eleanor Gunderman and Shirley Klink will provide dinner music.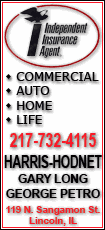 Come and meet the new executive director of the Looking for Lincoln Heritage Project, Hal Smith, and join us in honoring Nicky Stratton for her years of dedicated service to the organization. Don't miss this year's presentation of the Friend of Tourism Award or the comedy routine by Dorothy Claggett. Mrs. Claggett has 18 years of experience with theater, doing productions with theaters in Missouri. She has also done a video for Canon in New York City.

Our featured presentation this year will be given by Erika Nunamaker on The Papers of Abraham Lincoln. The Papers of Abraham Lincoln is a long-term project dedicated to identifying, imaging and publishing, both comprehensively in electronic form and selectively in printed volumes, all documents written by or to Abraham Lincoln during his entire lifetime (1809-1865). The edition will consist of three series. Once each series is complete and available to the public, users can view the images of the original documents or search the text of the transcriptions and annotations through a sophisticated search engine. On the print side, the project will produce multiple volumes of appropriately annotated transcriptions of Lincoln's writings and correspondence addressed to him. This is a project of the Illinois Historic Preservation Agency and the Abraham Lincoln Presidential Library and Museum. The Abraham Lincoln Tourism Bureau of Logan County is very pleased to have Ms. Nunamaker with us this year and hope you will join us for her presentation.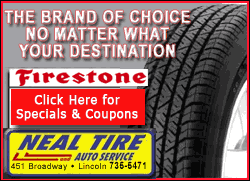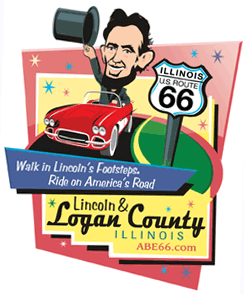 Tickets for this event are $20 each and include the meal. The menu features roast beef, chicken, scalloped potatoes, salad, vegetables, chocolate cake and rolls. Coffee, tea or water is also included. Tickets can be purchased at the Information Station, 1555 Fifth St. in Lincoln.
The Abraham Lincoln Tourism Bureau of Logan County assists the communities of Logan County with the historic preservation of their sites with volunteers and financial resources. Some of the sites are Postville Courthouse, Lincoln College Museum, Mount Pulaski Courthouse and J.H. Hawes Grain Elevator Museum. During the past 15 years the bureau has conducted historical tours of these sites and other highlights of the county. The bureau has helped advertise these sites and other festivals in Midwest Living, Home and Away, Travel America, Illinois and other travel magazines. The tourism bureau has published and distributed brochures, maps, directories, calendars of events and information on the Web to assist in the promotion of these historic sites. This provides a tremendous educational and economic impact on Logan County.
If you'd like more information about the Abraham Lincoln Tourism Bureau of Logan County or would like to reserve tickets to the 20th anniversary celebration, please call 217-732-8687.
[Text from file received from Abraham Lincoln Tourism Bureau of Logan County]