'Thinkin' Lincoln' Theme for Delavan Fall Festival
Nominations Open for Grand Marshal; New Officers Elected

Send a link to a friend
[March 15, 2008] DELAVAN -- The Delavan Fall Festival board has announced the theme for the 2008 festival. In anticipation of the 200th birthday of Abraham Lincoln in February 2009, board members have chosen the "Thinkin' Lincoln" theme.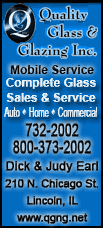 A logo is presently under construction and will be introduced shortly. It will be used on the letterhead, T-shirts and all promotional materials in connection with the festival.

Delavan does have ties with Abraham Lincoln. Do you know what those ties are? This information will be announced a little later.

Wanted: Nominations for grand marshal

Nominations are now being accepted for the grand marshal of the fall festival parade. Each year the members of the festival board select a grand marshal to be featured in the festival's Labor Day parade.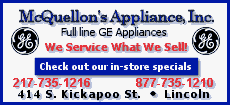 Nominations should be submitted in writing and mailed to: Delavan Fall Festival, Grand Marshal Nomination, P.O. Box 473, Delavan, IL 61734.
Included in the nomination letter should be a listing of activities and events the nominee has participated in for the betterment of the community. If a candidate has been submitted in a prior year, please resubmit for consideration this year. All nominations must be received by June 30.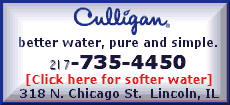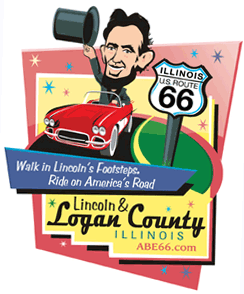 New officers
The new officers for the Delavan Fall Festival were announced recently. Those officers are Amanda Kentner, president; Leann Davis, vice president; Gail Mitchell, secretary; and Doris Higdon, treasurer. Other members of the board are Dan Kentner, George Mitchell, Janet Zimmer, Britney Krowlek, Bill Higdon and Erin Mitchell.
Anyone interested in working on a committee for the 2008 festival may contact one of the officers or board members. There are still some vacancies that need to be filled.
The meetings are normally on the first Monday of the month at 7 p.m. in the basement of the First Farmers State Bank. If you plan to attend a meeting, you may want to verify the meeting date and time with one of the board members.
If you have previously worked on a committee for the fall festival and are no longer involved, any records that you still have may be returned to the current committee. For your convenience, those records or files may be dropped off at the First Farmers State Bank during normal business hours.
[Text from files received from Doris Higdon]