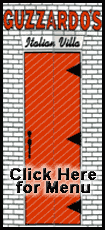 Fifth-grade students from Logan County schools will be brought to the complex for two-hour-long segments during the day. Home-schooled fifth-grade students are also invited to attend. The goal of the Children's Health Fair is to encourage children to learn about health in a way that allows them to play an active part in the learning process. More than 25 agencies will be represented at the fair.

The children will receive information about such topics as cancer prevention, exercise, nutrition, hospitals, dental health, disabilities, drugs and alcohol, emergency services, safety, personal hygiene, and posture.

The students will once again be going through a Heart Adventure Challenge Course. Research studies have supported the notion that children learn best through play experiences. The Elementary Heart Adventure Challenge Course does just that. What better way to learn about the most important muscle in the body than to experience going through it. Students are physically involved while navigating the blood's pathway through the body.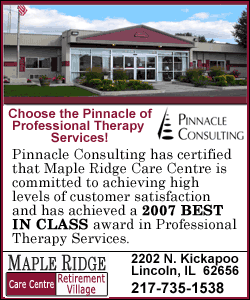 This year's competition among the schools focused on the healthy aspects of walking. A distance walking challenge was given to each of the participating schools. Classes walking the farthest win prizes from Lincoln Drug Abuse Resistance Education. D.A.R.E. has awarded the first-place class a large bag of sports equipment.
Fifth-grade classes will also compete against National Honor Society students to decide "Are you smarter than a fifth-grader?"
The annual Community Health Fair will be open to the public at the same location the following day, April 5, from 9 a.m. to 2 p.m. More than 60 organizations will have displays or offer health screenings. A nominal fee may be assessed for some screenings. Admission is free.
Questions about the health fair in general or about involving home-schooled children should be directed to Marcia Dowling at the Logan County Health Department, 735-2317, or Marcia Greenslate at the Lincoln Park District, 732-8770, Monday through Friday, 9 a.m. to 4 p.m.
[Text from file received from Roy Logan, Lincoln Park District]