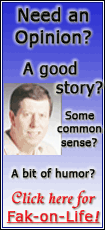 Lawmakers propose moratorium on prison closures
It's time to quit playing games with "roving prison closures" and end the current environment of political gamesmanship that surrounds prison site decisions, a group of Illinois lawmakers say.
During a Capitol news conference Thursday, senators and state representatives -- including Senate Republican Leader Frank Watson, R-Greenville, and state Sens. Christine Radogno, R-Lemont, and Dan Rutherford, R-Pontiac -- called for a comprehensive review of Illinois' correctional facilities before any decisions are made regarding closures.
In early February, Gov. Rod Blagojevich announced intentions to close the maximum security unit at the Stateville Correctional Center in Joliet. However, on May 5, Department of Corrections representatives revealed that the Stateville unit will remain open and instead they would close the Pontiac Correctional Center.
"The prison closure announcements have come out of thin air," said Rutherford. "There have never been any formal policies or economic studies that have ever occurred before a closure announcement. We want the current and future governors to have formal plans before any facility closure takes place."
Transportation expert Risinger wants to protect road funds
While the state's roads and bridges continue to crumble, the money intended for repairs and new projects continues to be drained away for programs and services that have nothing to do with transportation issues.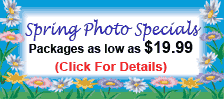 State Sen. Dale Risinger, a former district engineer with the Illinois Department of Transportation, says that in just six years, Road Fund diversions have topped $4 billion. Risinger, during a Capitol news conference Thursday, outlined how diversions have doubled since Blagojevich took office, from $2.2 billion to $4.2 billion.
Risinger said it's time to end new diversions, which use road construction dollars for non-road purposes. Risinger had earlier called for much-need funds to deal with higher-than-normal costs from this winter. On Friday, the Peoria Journal Star editorialized in favor of providing those highway repair dollars.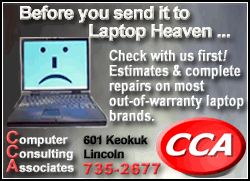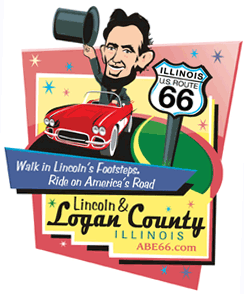 Watson receives word on conservation district funds
It's official: The Blagojevich administration will release funds promised to the state's soil and water conservation districts, as well as to the state's Extension services.
Senate Republican Leader Frank Watson received a personal assurance Thursday from the governor and his budget director that the funding, which was included in the current year's state budget but never released by the administration, will now finally be forthcoming.
Last year, the administration sought to significantly reduce funding for soil and water conservation districts, and during budget negotiations, Senate Republicans were able to restore $2.4 million to the agencies.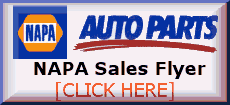 About $18 million in state funding is also heading to the University of Illinois Cooperative Extension, according to the state comptroller. The comptroller's office announced they received the required payment vouchers from the Illinois Department of Agriculture for the Extension funding, and checks are being issued.
Pay hike talk prompts more Democratic infighting
A week after Senate President Emil Jones, D-Chicago, told reporters he needs a pay raise, the proposal is prompting more infighting among the state's ever-feuding Democrats. According to published reports, a top Jones lieutenant -- and Jones himself -- took after fellow Democrats who opposed the pay hike.
Mismanagement
It's no secret that state government is in dire financial shape, given a $750 million hole in the current budget, more than $2 billion in overdue bills and billions of dollars in pension debt that will come do in future years. The Alton Telegraph weighs in and is critical of how the governor is managing taxpayer dollars.
[Text from file received from Frank Watson, Senate Republican leader]
Click here to respond to the editor about this article.