The scene isn't one of a typical grocery store. This setting plays out every Tuesday and Thursday as the Logan County Food Pantry opens its doors to help area residents who need a little help, or in this case food, to feed their families in these trying times.

The all-volunteer staff at the food pantry puts in many more hours than just those when the pantry is open. There is food to collect, to buy and stack on shelves, as well as helping more residents sign up for the foodstuffs as economic times continue to spiral downward.

Norm Newhouse had the disheartening information readily available. "This April we served 411 households and 1,311 individuals. Last year in the same month we helped 335 families. Right now we are signing up two to four new people every time we are open," he said.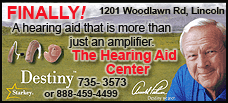 The crisis in food pantry stock has put pressure on the local pantry, but due to the generosity of local businesses, churches and individuals as well as civic organizations, the Logan County Food Pantry is in better shape than almost any other in the state.
"Fig" Newton, another volunteer at the pantry, explained that a national drive by U.S. postal workers went extremely well in Logan County. "They collected 3,375 pounds of food for the pantry," he advised.
It is this community involvement that keeps the pantry stocked, but there is always concern. "Things are tough right now. We used to buy food at the food bank in Springfield, but they are having shortages," Newhouse pointed out. "We get bread and pastries from Kroger's, and the IGA is always helping us out."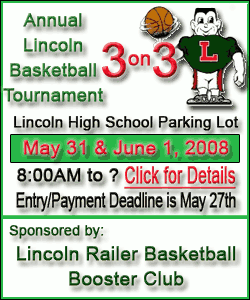 Newhouse didn't want to try to mention all the area churches that assist with food collections and cash donations for fear he might leave someone out. "There must be 20 churches that all help with either food or money, and that really helps keep us going," he said.
When asked if there were specific foodstuffs that the pantry could use more of, Newton stated, "We can always use more dry cereals and fresh fruit." It is the always-changing imbalance in food donations that make cash contributions an essential need of the pantry. With the cash, volunteers can fill voids on their shelves to meet the needs of the clients.
The pantry's open on Tuesdays from 9 to 11 a.m. and Thursdays from 2 to 4 p.m. And anyone wishing to donate food or money can stop by the pantry during those hours. For those interested in giving a cash contribution, you can mail a check to the Logan County Food Pantry at PO Box 773, Lincoln, IL 62656.
The food pantry that serves residents of Lincoln and Logan County is an all-volunteer organization that continually needs community support in order to maintain its ever-expanding mission of making sure no one in the county goes hungry.
As Norm Newhouse, in a thankful tone, talked about how important all the help has been, another food pantry volunteer, Perry Luckhart, chimed in. "I wouldn't want to live anyplace else in the world," he said.
Perhaps as food pantries across the nation enter a crisis mode, we can all give ourselves a pat on the back, but the job is never-ending. The Logan County Food Pantry, like the families who depend on it, is a continuing cause in this community, worthy of our attention and support.
[By MIKE FAK]