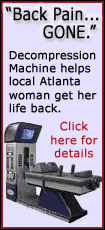 OK, so Goyahkla may not be the most exciting name in the Indian phone book, but he is the person for whom the U.S. Army named its Apache helicopter. Like most of the men and women profiled in this column, you've heard of him, even if you don't recognize his name yet. But you will.

Goyahkla was born in the late 1820s near the upper Gila River in what is now New Mexico. It was part of Mexico at the time, and since Indian families didn't keep written records like we do today, his exact birth date is not known. What is known is that he rode in President Theodore Roosevelt's 1905 inaugural parade and that he also had his image placed on a postage stamp.

Goyahkla was an Apache leader but not a chief. He was a medicine man, military leader and spiritual leader whom the chiefs turned to for advice.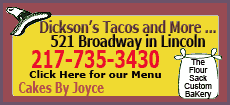 Goyahkla was in Mexico on a trading excursion in 1850 when Spanish troops swarmed through his family's camp and killed his mother, wife and three children. He sought revenge by killing as many Mexicans as possible. It was his fierce skill as a fighter that caused Mexicans to cry out to Saint Jerome for help.
In the early 1870s, the U.S. government began placing Apache Indians in reservations. In 1886, Goyahkla was the leader of the last group of Indians to surrender to the federal government.
There are three towns in the United States that are named after him (they are in Arizona, Oklahoma and Texas), and there have been more than 25 television and movie characters based on him.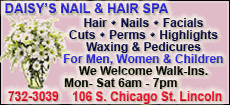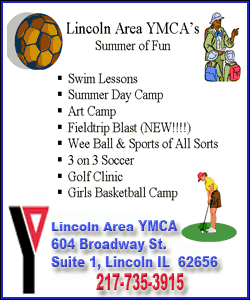 So who exactly is the patron saint of libraries -- the one whose name warriors call out when they go into battle?
None other than Saint Jerome, whose birth name was Eusebius Hieronymous Sophronius. He was born in A.D. 342 near the Adriatic Sea. His name, and the name of the great Indian warrior Goyahkla, when translated into Spanish, means ... drumroll, please ...
GERONIMO!
But there's more to this story.
Geronimo died in 1905 and was buried at Fort Sill, Okla. It has been alleged that in 1918 his skull and other bones were taken from his burial site by none other than Prescott Bush and two other Army volunteers. All three were members of Yale's secret Skull and Bones society. Prescott Bush was the father of President George H.W. Bush and grandfather of George Bush. To this day, it is not known whether the bones were actually from Geronimo, although Geronimo's great-grandson, Harlyn Geronimo, wrote a letter to the current President Bush, requesting his help in the return of Geronimo's remains.
[By PAUL NIEMANN]
Paul Niemann is the author of the "Invention Mysteries" series of books. He can be reached at niemann7@aol.com.
Copyright Paul Niemann 2008
(Other columns)