The coalition co-chairmen, Southern Illinois University President Glenn Poshard and former Speaker of the U.S. House of Representatives Dennis Hastert, announced their recommendations last week for a capital infrastructure plan and revenue streams to pay for it. Their recommendations followed a comprehensive statewide listening tour launched in March and a series of meetings with Blagojevich and legislative leaders.

"After nine long years without a capital infrastructure plan, Illinois simply cannot wait a minute longer," said Blagojevich. "The time is now to put people to work. The time is now to build and rebuild our roads, bridges and schools. If we donít take this opportunity now, we risk losing millions of federal dollars and our infrastructure needs only grow. I thank Speaker Hastert and President Poshard for their recommendations. I embrace them wholeheartedly. And, I stand here today with Senate President Jones and leaders Watson and Cross to call for passage of this plan before legislators leave for the summer."

"Illinois has the opportunity to take a giant step forward in terms of economic development, infrastructure and investment in the future of our state," said Jones. "The passage of a capital bill will allow us to repair and build schools, infrastructure, and our economy."

"Senate Republicans have been a clear and consistent voice for a responsible capital program," said Watson. "There are so many needs across the state -- roads, bridges, schools, universities, airports -- the list goes on and on. The infrastructure needs of this state must be addressed. We have the opportunity to address those needs, capture federal money thatís available and create jobs that are sorely needed in Illinois."

"Because of the great needs for roads, bridges, mass transit and school construction in this state, I support the Hastert-Poshard infrastructure plan," said Cross. "For us to not give full consideration to this well-thought-out plan put together by these two respected individuals would be an enormous mistake."

"I am absolutely convinced that this state cannot wait a single day longer for a capital construction bill," said Poshard. "We need to put people to work, we need to secure our position as this nationís transportation hub, and we need to access the federal transportation funds secured in a bipartisan effort by former Speaker Hastert and our congressional delegation."

"There is a compelling need for a capital bill to meet the economic and educational needs of the state, with maximum support from every geographical area as well as the labor and business community," said Hastert. "Further delay will be costly to the state and will contribute to our failure to remain competitive in job creation and retention."

"Labor has aggressively worked to pass a capital bill for several years," said Michael Carrigan, president of the Illinois AFL-CIO. "We desperately need a Ďjobs billí that will get our members back to work. Itís been nine years since Illinois passed a capital bill that would fund infrastructure repair and construction across our state. We are woefully behind, and our roads, bridges, rails, airports and schools show it. We commend the governor and the Illinois Works Coalition, especially Glen Poshard and Dennis Hastert, for their leadership. Now we need to move forward and pass the Hastert-Poshard plan."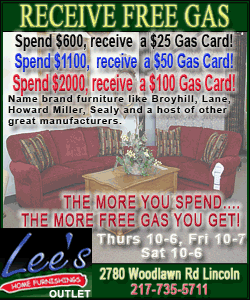 Joining the governor and the legislative leaders Thursday in support of Illinois Works were Carrigan; Florence Cox, executive director of the Black Contractors United; Springfield Mayor Tim Davlin; Tod Faerber, president of the Illinois Hispanic Chamber of Commerce; Larry Ivory, president and CEO of the Illinois Black Chamber of Commerce; Naperville Mayor George Pradel; Paul Cerpa, director of the Hispanic American Construction Industry Association; John Penn, Midwest regional manager of the Laborer's International Union of North America; and Allan Reyhan Jr., president of the Associated General Contractors of Illinois. On Tuesday, the Illinois Chamber of Commerce announced its support for a capital infrastructure plan and the corresponding revenue streams.
The Illinois Works capital plan includes the following:
Invest $31 billion in transportation, education, energy, health care, environment and water, economic development, and other critical infrastructure and quality-of-life needs for the citizens of Illinois.

Provide a capital improvement plan clearly identifying timelines, priorities and funding sources for projects within each of these investment categories.

Fund education construction projects and mass transportation investments with $7 billion in a partial lottery concession.

Create capital and educational trust funds with "lockbox" accountability guarantees for capital investments and continuation of the current level of lottery proceeds for P-12 education.

Use motor fuel taxes to support bonded road projects that allow nearly $2 billion in additional projects

Expand gaming with a Chicago casino, one additional riverboat license, increases in positions at existing riverboats and availability of electronic gaming at racetracks to raise $550 million annually in new revenues for debt service for environment and water, energy, economic development, health care, state facilities, and other critical purposes.
According to a study by Southern Illinois University, a comprehensive capital plan would have tremendous economic benefits for the state. The study found that a capital plan would create 535,000 new full-time jobs, lead to $49 billion in economic activity and provide more than $2.9 billion in state and local tax revenues.
[Text from file received from the Illinois Office of Communication and Information]