Help offset summer blood shortages
Blood drive Monday

Send a link to a friend
[May 30, 2008] On Monday, First Presbyterian Church of Lincoln is hosting a blood drive at the Lincoln Masonic Center, 2022 N. Kickapoo St., in support of the central Illinois blood supply and patients at Abraham Lincoln Memorial Hospital and Springfield hospitals. This blood drive welcomes community members to help from noon until 6 p.m.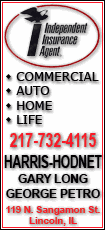 This is a Central Illinois Community Blood Center drive. CICBC is the blood supplier to 19 Illinois hospitals, including ALMH, along with St. John's Hospital and Memorial Medical Center in Springfield.

Donate blood at any CICBC blood drive and credit your donation to Lincoln Community High School or a high school in your community participating in the 2008-2009 Springfield Clinic High School Blood Challenge. Just let the registration staff know. The winning school will be awarded a $1,000 scholarship to be given to a graduating senior who plans to further his or her education.

Congratulations to Lincoln Community High School for winning the $1,000 scholarship in the 2007-2008 Springfield Clinic High School Blood Challenge for the large-school division. LCHS was also awarded a $500 scholarship for most improved school.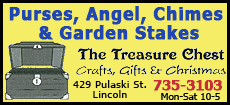 You can't donate if:
You weigh less than 110 pounds.

You've had a tattoo in the last year.

You've donated within the last 56 days (eight weeks).

You're taking an antibiotic for an infection.*

You're taking blood thinner.
*Most medications are acceptable, as long as they are regulating the condition for which the medication was prescribed. If you have questions related to your medication and donating blood, call a nurse toll-free at 1-866-GIVE-BLD (1-866-448-3253).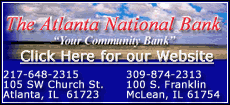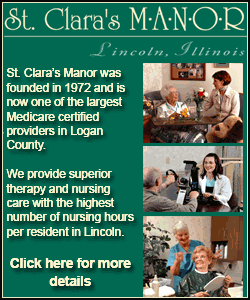 You can donate if:
You've been free of cancer for five years after treatment completion with no recurrence (except these certain types: leukemia, lymphomas and melanoma).

You are 17 years or older (16 years with a signed parental consent form).

You are feeling well and healthy.

You bring your donor card or your driver's license.

You are willing to save the life of an area patient who needs blood.
If you have any questions on blood donation, please feel free to contact Tara Matheson, CICBC senior manager for donor relations, at 1-866-GIVE-BLD (1-866-448-3253), ext. 56; 217-753-1530, ext. 56; 217-502-9203 cell; or tmatheson@cicbc.org.
[Text from Central Illinois Community Blood Center file received from Abraham Lincoln Memorial Hospital]