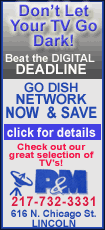 The Weatherization Assistance Program, known as WAP, is the U.S. Department of Energy's core program for reducing energy costs for low-income families through increased home energy efficiency, while ensuring health and safety.
WAP funding is derived from annual appropriations from Congress to the U.S. Department of Energy, which then provides core funding to states through formula grants. The U.S. Department of Health and Human Services' Low Income Home Energy Assistance Program, known as LIHEAP, is a major source of supplemental funding as well.
The importance of the program is backed by government statistics. Low-income families often choose between heat and other necessities due to the heavy cost burden of energy. On average, these families will spend more than 14 percent of their annual income on energy, compared with the average 3.5 percent in most homes.
Locally, the Community Action Partnership weatherizes over 80 homes a year in the counties that they serve, including Logan. This year the total could reach 100 homes. When a weatherization is complete, the majority of homes have a reduction in energy consumption of a third or more. In cases where a home has an old, inefficient furnace that is replaced, costs for energy could be halved.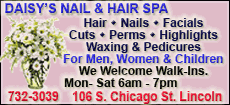 All work is done by licensed and approved area contractors who are required to fulfill rigid standards that exceed industry norms. All work is thoroughly documented, including before and after pictures of every repair or replacement in each dwelling.
Eligibility is determined by family size and household income, in accordance with federal guidelines. Weatherization services are free to households that:
Are eligible for the Low Income Home Energy Assistance Program.

Have an occupant receiving Supplemental Security Income; Aid to Aged Blind and Disabled; or Temporary Assistance to Needy Families.

Own the home.
Although most dwellings waste energy, different types of houses have different energy problems. Depending on the circumstances and condition of a home, some or all of the following weatherization work may be done:
Sealing cracks with weatherstrip and caulk.

Insulating attics and walls.

Repairing windows and doors.

Replacing windows and doors.

Insulating crawl spaces.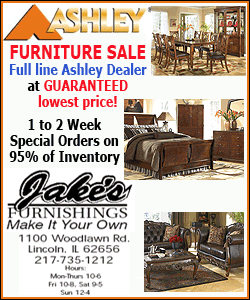 Weatherization services include having an experienced HVAC contractor examine the dwelling's heating system. This contractor will make sure the heating system is safe and in good working order. Work on the furnace may include one or more of the following:
Health and safety items are included in all weatherization service, including the installation of:
Locally, the weatherization program includes the replacement of all light bulbs with new energy-saving bulbs, an electrical inspection, with repairs as needed and handrails installed if necessary for an occupant's safety. Inspections include hot water heaters and dryer vents. An infrared inspection of a home to confirm the proper installation of blown- in insulation throughout the home is also done.
To apply for weatherization, you can contact Community Action Partnership at 732-2159. They will then inform you of the following:
When applications are being taken.

What information to bring to your appointment.

Other assistance they may offer.

Educational information on how to save energy.
[Text from files received; LDN staff]