November is 'Shop Logan County' month

Send a link to a friend
[November 03, 2008] There is already talk that this Christmas season might be a tough one on retailers. The last few haven't exactly been monumental anyway, but a real downturn in the economy might make this one especially important to many businesses. Financial publications are already projecting that it will be a buyer's market, with fears of less purchasing or lower-per-family spending than normal.
We would like to make a recommendation to all of our readers. As you are preparing those lists of who gets gifts from you this Christmas season, remember who helped you and your organizations this year, and return the favor during your shopping season.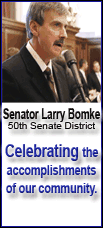 Many local businesses are the lifeblood of your special charities and events. It is they who purchase ads in your yearbooks and calendars and programs. It is local businesses that donate services and items for your auctions and fundraisers. And it is local businessmen and women who purchase tickets, come to your events and spend their money to show their continued support in what you believe in. It is these businesses who believe in you. They deserve your first consideration.

It is local retailers, not the ones in other cities or states far or near, who are the foundation of our economy, and we strongly recommend you do as much shopping as possible locally before you start burning gas in your cars and trucks.

Remember, every time you purchase locally, your sales tax dollars come back to our city and county and not to someone else's.

Every time you purchase locally, that business has a greater chance of continuing to offer goods and services that add value to our community and pay our neighbors' salaries.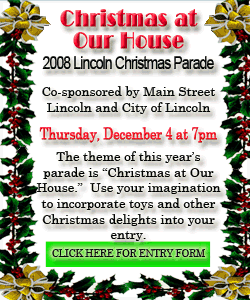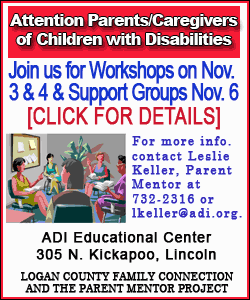 Every time you purchase locally, it helps keep that business viable, so that the next time you need a donation, they are an open door and not a closed one with a "For Sale" sign in the window.
Of course, not everything can be found locally. No small town anywhere in America can make that claim. But this community offers thousands of unique items that can only be found locally, and such items are always a hit during the giving season.
This community's businesses are also remarkably competitive in almost every segment of durable and hard goods. Just take a few moments to compare rather than go with the "old wives' tale" that everything is cheaper at so-and-so shopping center or some bigger city retailer an hour's drive from here.
And we recommend you always ask these two questions when you decide to go shopping: "Where would my favorite charity, church or organization have been this year without local business assistance? And where will those businesses be in the years to come without my business?"
Shop Logan County. It helps everyone.
[LDN]